For the Crust

2 ¼ cups

All-purpose flour

12 tbsp (6 ounces)

Unsalted butter

cold

For the Filling

6-7 (2 1/2 cups)

Plums

sliced
Plum Turnovers
Plum Turnovers are a regular feature in my kitchen at the end of the summer. A few years ago, I bought my father two plum trees as a birthday present. They've grown and each year now he harvests so many plums he doesn't know what to do with them! He always gives me a giant bag of them and I know exactly what to do! Plum Turnovers!
I start by making the pastry crust for the little plum pies. I mix butter cubes with flour, sugar, salt until I have a fine crumb. I always use my fingers to make pastry but some people prefer to us a pastry blender, food mixer or two forks. The filling is super simple – only 3 ingredients!
To make Plum Turnovers, you will need the following ingredients: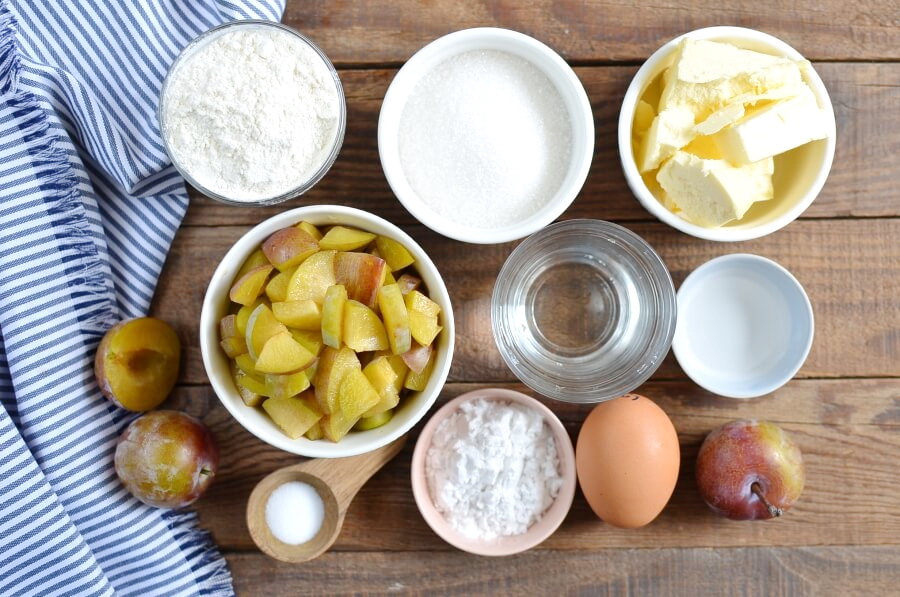 So, how to make Plum Turnovers?
Steps to make Plum Turnovers
Start the pastry

1

Add butter

3

Bring the dough together

3

Chill the pastry dough

1h

Heat the oven

15

Preheat the oven to 400 °F.

Make the plum filling

3

Beat an egg with water

1

Make the crusts

5

Add filling

5

Fold over the pastry

5

Bake

18

Serve

10