For the chicken:

3-4 cups

Mixed vegetables

(carrots, potatoes, onions, parsnips), chopped

½ tsp

Italian herb seasoning

or 1 tbsp fresh chopped herbs

Chicken rub

below (or chicken seasoning )

Optional chicken rub mix:
Roast Chicken and Vegetables
This Roast Chicken and Vegetables recipe is undeniably everyone's favorite and a staple serving whenever I visit family or we have a Sunday gathering.
I have included my personal chicken rub for you to use as an option or you can coat your chicken in any generic roast seasoning. The smell of the chicken roasting with its crispy skin and juicy meat, add your favorite mix of chopped vegetables for a simple meal turned into a feast!
To make Roast Chicken and Vegetables, you will need the following ingredients: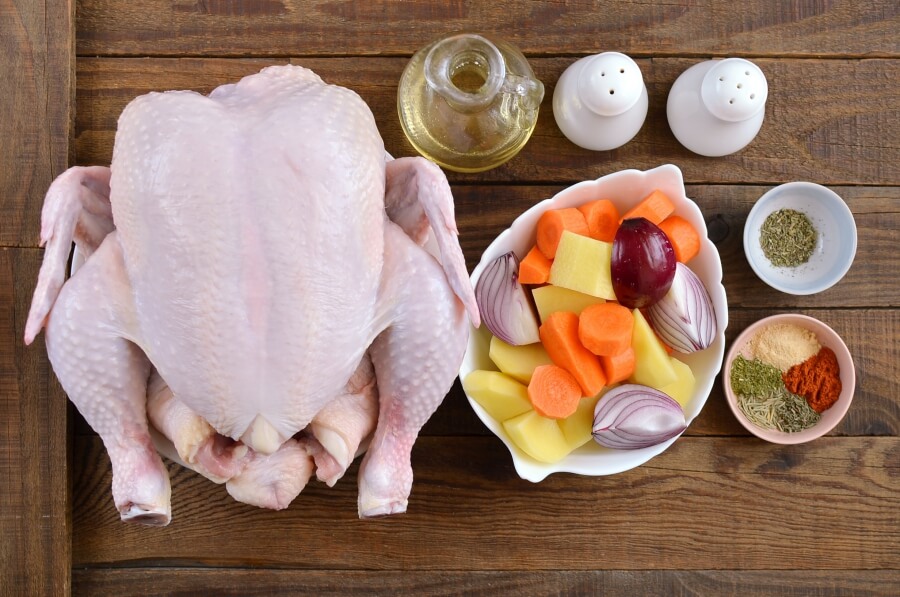 Steps to make Roast Chicken and Vegetables
Preheat oven

10

Season vegetables

3

Season chicken

5

Roast

12

Roast on lower heat

80

Rest

15

Serve