1/4 tsp

Worcestershire sauce
Southern-Style Tomato Aspic
This is my simple five-step recipe for Southern-Style Tomato Aspic. A few years ago I took a month-long road trip through Alabama, Mississippi and Louisiana, trying out every kind of southern dish I could get my hands on along the way (check out my Pickled Pig's Trotters recipe inspired by the same experience!).
Tomato aspic was definitely one of the more out-there ones but still…I get it! For a start, it's a work of art – this ruby-red, glossy jelly, usually made in a beautiful mold so it stands out from every other dish on the dinner table. It tastes a bit like a Bloody Mary cocktail! And who doesn't love one of those right? In the South tomato aspic tends to be served at special occasions – you can imagine how festive it looks served up on a bed of bright green lettuce leaves for a Christmas feast!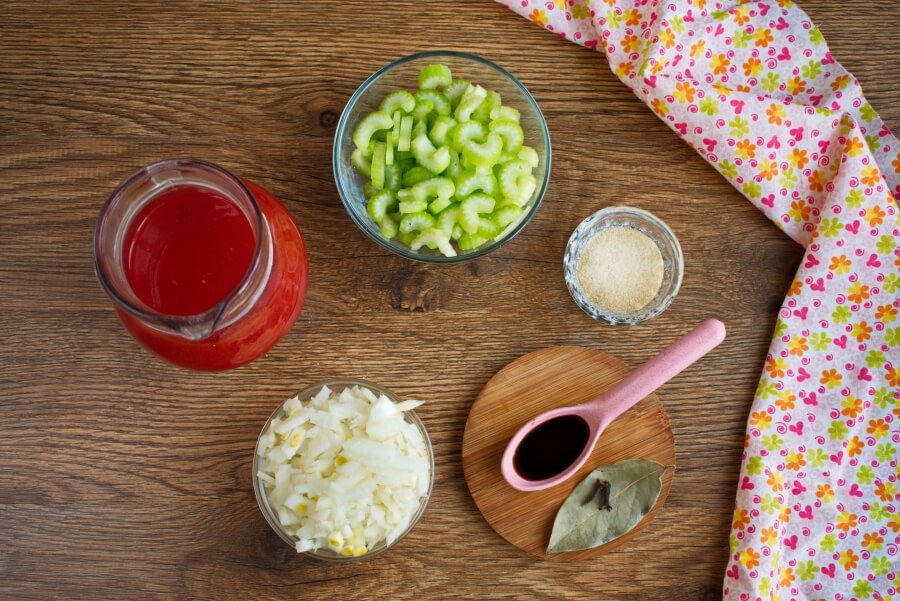 So, how to cook Southern-Style Tomato Aspic Recipe?
Steps to make Southern-Style Tomato Aspic
Dissolve the gelatin

5

Heat the wet ingredients and aromatics

10

Add the vegetables

1

Combine with the gelatin

1

Chill

60

Serving Southern-Style Tomato Aspic