1 head

Green cabbage

core removed, roughly chopped
Steamed Chili Cabbage
My Steamed Chili Cabbage recipe takes the humble cabbage to new heights of flavor and yumminess! Let's face it, cabbage isn't the most exciting of vegetables, but it is a very healthy one. So it just needs a bit of a helping hand to make it dinner table-worthy.
My solution is to load it with strong and yummy flavors, including my star ingredient – scotch bonnet pepper! If you haven't heard of it before, scotch bonnet is one of the strongest chili peppers out there. So strong that I don't want you to cut it at all for this recipe – just leave it whole and believe me the heat will make its own way into the dish! Another important tip is to make sure you don't overcook it, as so many people tend to do with cabbage. Take the pan off the heat as soon as you reach the stage where the cabbage is soft but still with a bit of a bite – then it's perfect!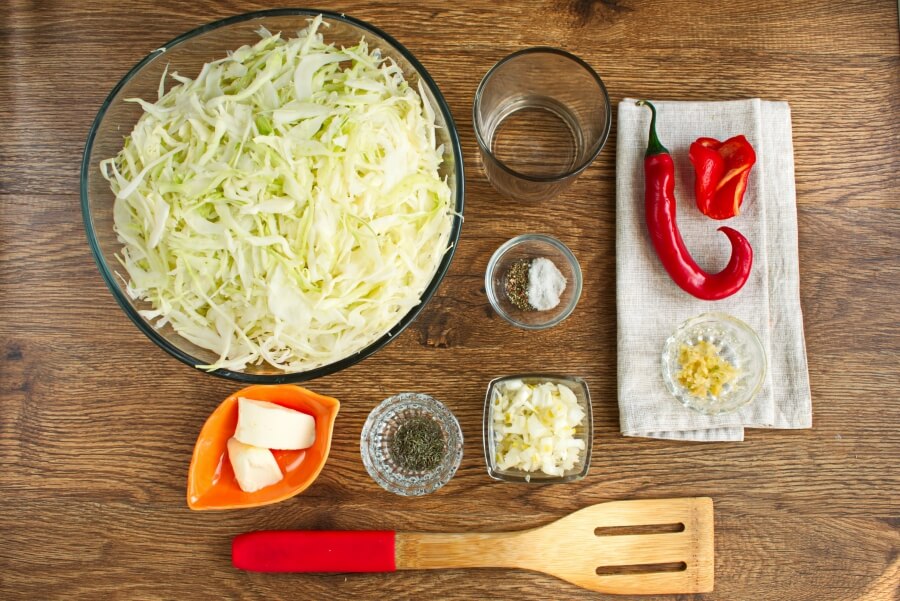 So, how to cook Steamed Chili Cabbage Recipe?
Steps to make Steamed Chili Cabbage
Melt the margarine

1

Cook the onion and bell pepper

2

Cook the cabbage

15

Add the chili

4

Serving Steamed Chili Cabbage

5