1 lb (500 g)

Chicken thighs

boneless, skinless

10 oz (300 g)

Potatoes

small new

1 3/4 cups (425 ml)

Vegetable stock

low-sodium

12 oz (350 g)

Broccoli

cut into small florets

12 oz (350 g)

Mixed greens

spring greens, shredded

1 bunch

Spring onions

sliced

2 tbsp

Pesto

green, homemade or store-bought

Black pepper

freshly ground, to taste
Spring Chicken in a Pot
This simple recipe for Spring Chicken in a Pot offers a light and vibrant weeknight dinner that feels extra special. Chock-full of seasonal vegetables like new potatoes, broccoli, spring greens, green peas and spring onions, as well as chicken, it's the ultimate feel-good food. Serve hot with a swirl of homemade green pesto. I like this bright pepita pesto with baby spinach and parsley. It is fast and easy to make, and once done, you will wonder why you ever bought it. 
Start out by cooking up the onion, then add the chicken, potatoes, and vegetable stock. Simmer until the potatoes are tender and the chicken is cooked. Next, stir in the veggies and greens and cook for another 5 minutes. Finish the dish off with a swirl of green pesto and serve hot. Enjoy! 
To make the Spring Chicken in a Pot, you will need the following ingredients.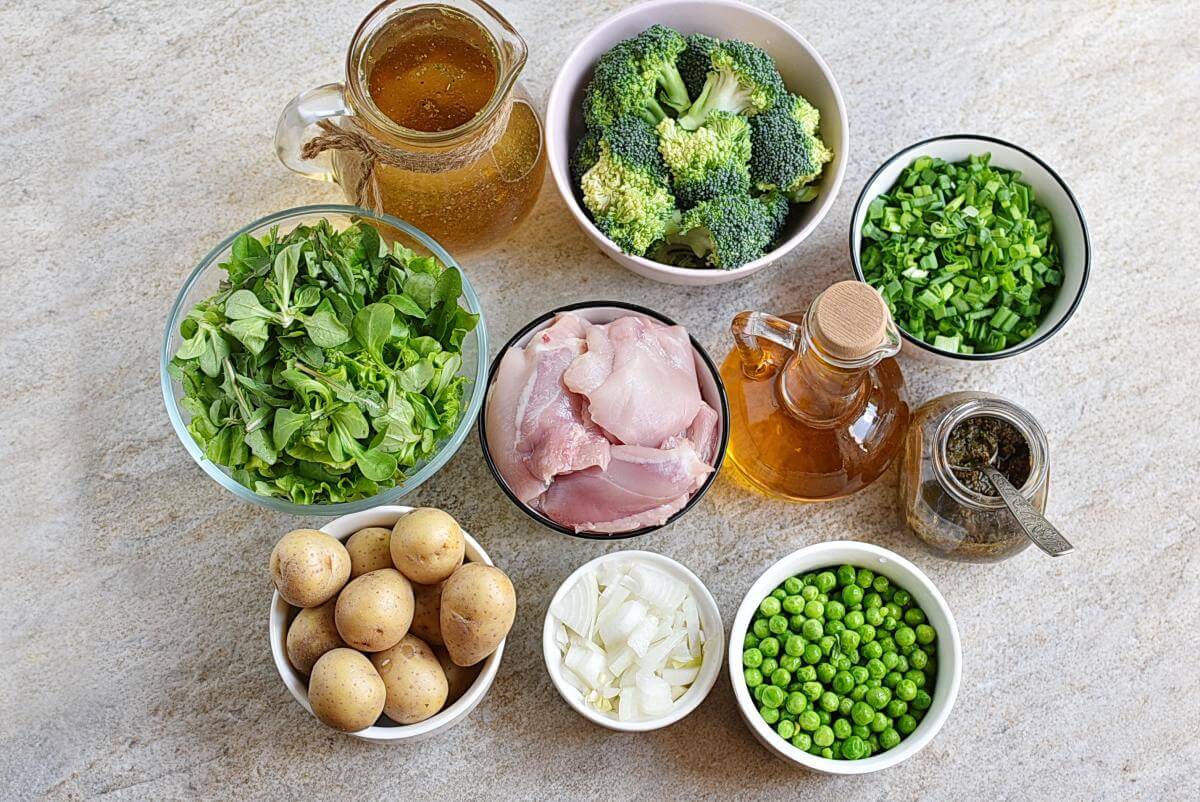 Steps to make Spring Chicken in a Pot
Sauté onion

5

Add chicken

5

Add potatoes and stock

30

Add veggies

5

Add pesto

1

Serve