1 (5 oz) can

Milk

evaporated, low-fat

3 oz

Cream Cheese

low fat, softened

¼ cup

Greek yogurt

plain, fat-free

3 tbsp

Corn syrup

light-colored

¼ cup

Graham cracker

crumbs
Healthy Strawberry Cheesecake Pops
These Healthy Strawberry Cheesecake Pops take me right back to my childhood. My mom used to make a version of these for me and my brothers and now I love to make them with my kids! These pops are really easy to make and they are healthy too thanks to using low fat cream cheese and fat free yoghurt.
I make these pops by whisking warmed milk and sugar together with cream cheese, yoghurt and vanilla. Once this mix has cooled. Then I blend up the strawberries, lemon juice and corn syrup. I layer up the two mixes in ice pop molds and freeze. The hardest bit is waiting for the pops to freeze!
To make Healthy Strawberry Cheesecake Pops, you will need the following ingredients: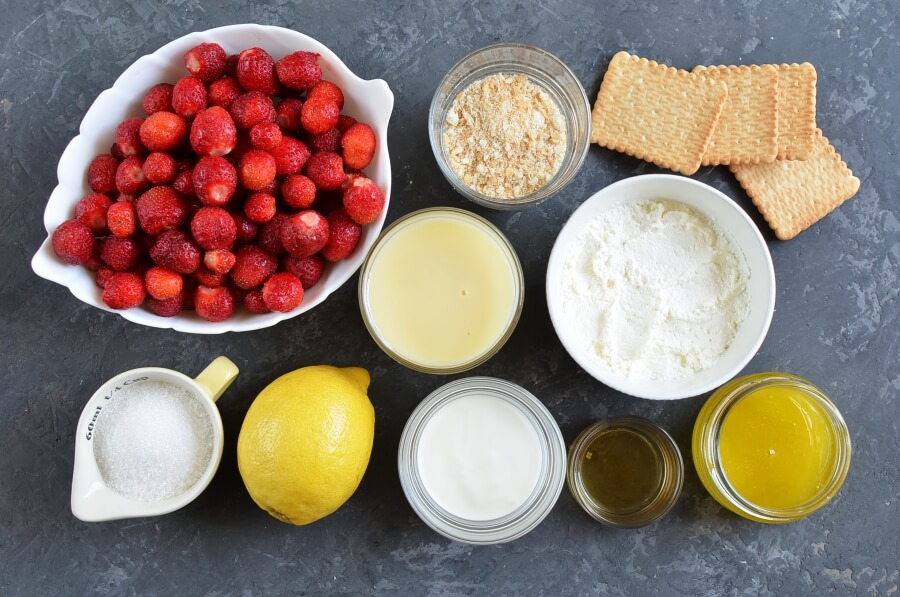 So, how do you make Healthy Strawberry Cheesecake Pops?
Steps to make Healthy Strawberry Cheesecake Pops
Heat milk and sugar

3

Combine cream cheese and milk

3

Add vanilla and yoghurt and leave to cool

15

Blend the strawberries with the syrup and lemon juice

3

Layer the two mixes in the ice pop molds

5

Divide half of the creamy mixture between six 4 oz ice pop molds. Then add some of the strawberry mixture to each followed by some more creamy mixture. This will give a layered appearance once the frozen pops are removed from the molds. Stir each ice pop gently with a skewer to slightly mingle the different mixtures.

Freeze

4h

Serve

3