1 (14-16 oz)

Pizza dough

tube or ball

1 ¾ cups

Mozzarella

shredded

½ cup

Marinara sauce

plus more for dipping

Parsley

optional garnish, chopped
Stromboli Recipe
Stromboli is one of my favorite foods to make when I crave a takeaway pizza. It feels like a treat and it takes just 30 minutes from start to finish. Stromboli is an Italian-American food which is like a cross between a sandwich and a pizza. It's usually made from pizza or bread dough filled with cheese, meat or vegetables. 
My stromboli recipe is super easy to make because I use store bought pizza dough. Start by rolling out the dough into a rectangular shape which covers the baking sheet leaving an inch around the edges. Then assemble the stromboli by spreading marinara sauce along the middle and top with cheese, ham and pepperoni. 
To make Stromboli, you will need the following ingredients: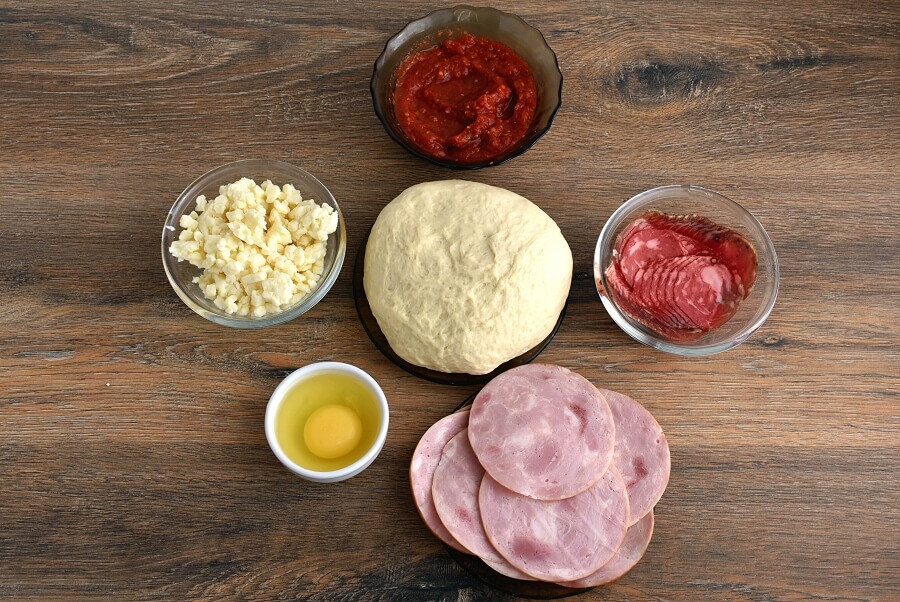 So, how do you make Stromboli?
Steps to make Stromboli Recipe
Heat the oven and prepare a baking sheet

5

Roll the dough

2

Place the toppings on the dough

3

Fold the stromboli

4

Brush with egg

1

Bake

20

Serve