For the pierogi filling:

For the pierogi dough:
Vareniki with Farmers Cheese
Put this Vareniki with Farmers Cheese on the menu for your next potluck dinner night. The other guests will talk about these delicious dumplings for weeks, if not months after! People will ask you for the recipe for this vareniki with cheese. The best thing about this recipe is that it is really easy to make. People often think that dumplings are fiddly to make but once you start these, you will fly through making them!
To make this vareniki with farmer cheese recipe, start by combining cheese, sugar and egg to make the dumpling filling. Prepare a pastry dough using eggs, sour cream, water, flour, sugar and salt. Knead and roll out the dough and using a cookie cutter or cup, cut the dough into circles. Place a spoonful of filling on each pastry circle and fold to create a scallop-edged dumpling. Cook in boiling water and serve warm with sour cream or jam. Yum!
To make my Vareniki with Farmers Cheese, you will need the following ingredients: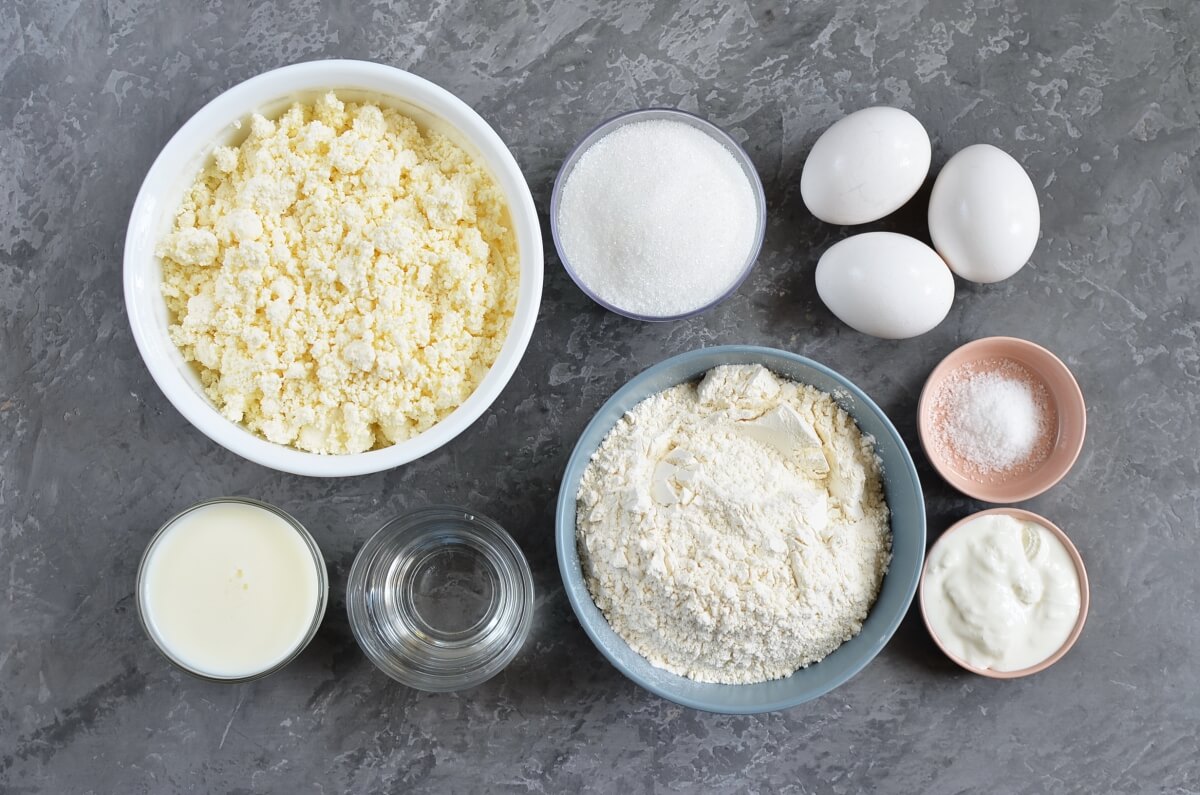 Steps to make Vareniki with Farmers Cheese
Make filling

2

Make dough

2

Knead dough

3

Cut out pierogi wrappers

5

Fill dumplings

5

Shape the dumplings

5

Repeat

20

Cook

20

Serve

3