1 cup

Potatoes mash

prepared

3 tbsp

Butter

unsalted, melted

1 1/2 cups

Potatoes

grated (Yukon Gold or similar)

1 cup

Cheddar cheese

shredded

Canola oil

or as needed, divided
Irish Zucchini and Potato Pancakes
These Irish Zucchini and Potato Pancakes take me right back to my childhood when my Irish grandmother used to make a traditional potato pancake called Boxty. Boxty is usually made from a mix of mashed potato and grated raw potato, similar to a latke. This take on boxty is my go-to recipe when I need to use up leftover mashed potato and although I usually make them as a side dish for lunch or dinner, sometimes I cook them for breakfast with a fried or poached egg.
To make these, I first mix mashed potatoes, flour, milk, egg, butter together with some sea salt. Then I stir in the cheese and zucchini before frying them in hot oil until golden on each side. I tend to make these in batches of 2-3 pancakes at a time.
To make my Irish Zucchini and Potato Pancakes, you will need the following ingredients: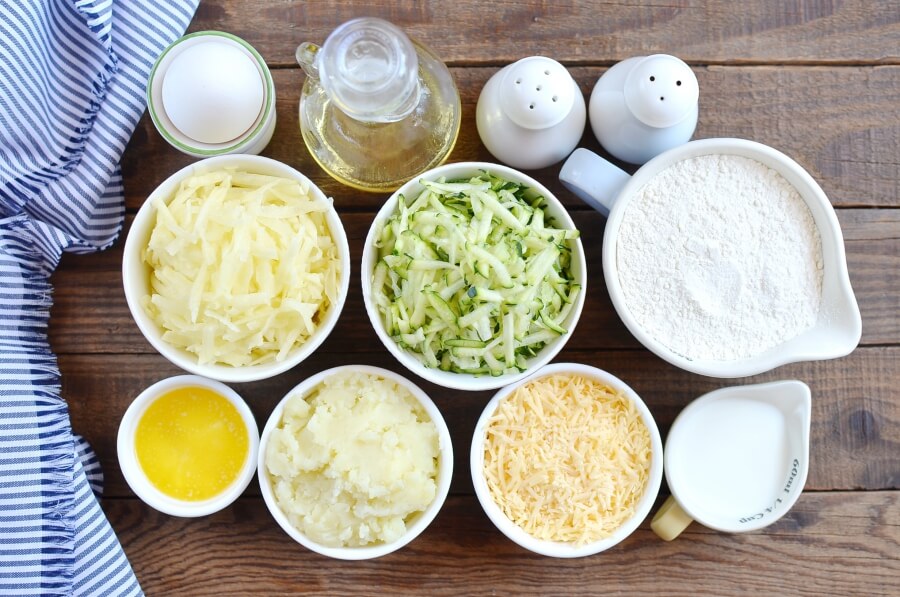 So, how do you make Irish Zucchini and Potato Pancakes?
Steps to make Irish Zucchini and Potato Pancakes
Combine mash, flour, milk and egg

3

Incorporate the grated potato, cheese and zucchini

3

Heat oil

3

Place pancake batter in oil

3

Cook the pancakes

25

Serve

1