TOP 10 Easy Pumpkin Desserts
These Colorful Dessert Recipes Will Be a Hit at Your Holiday!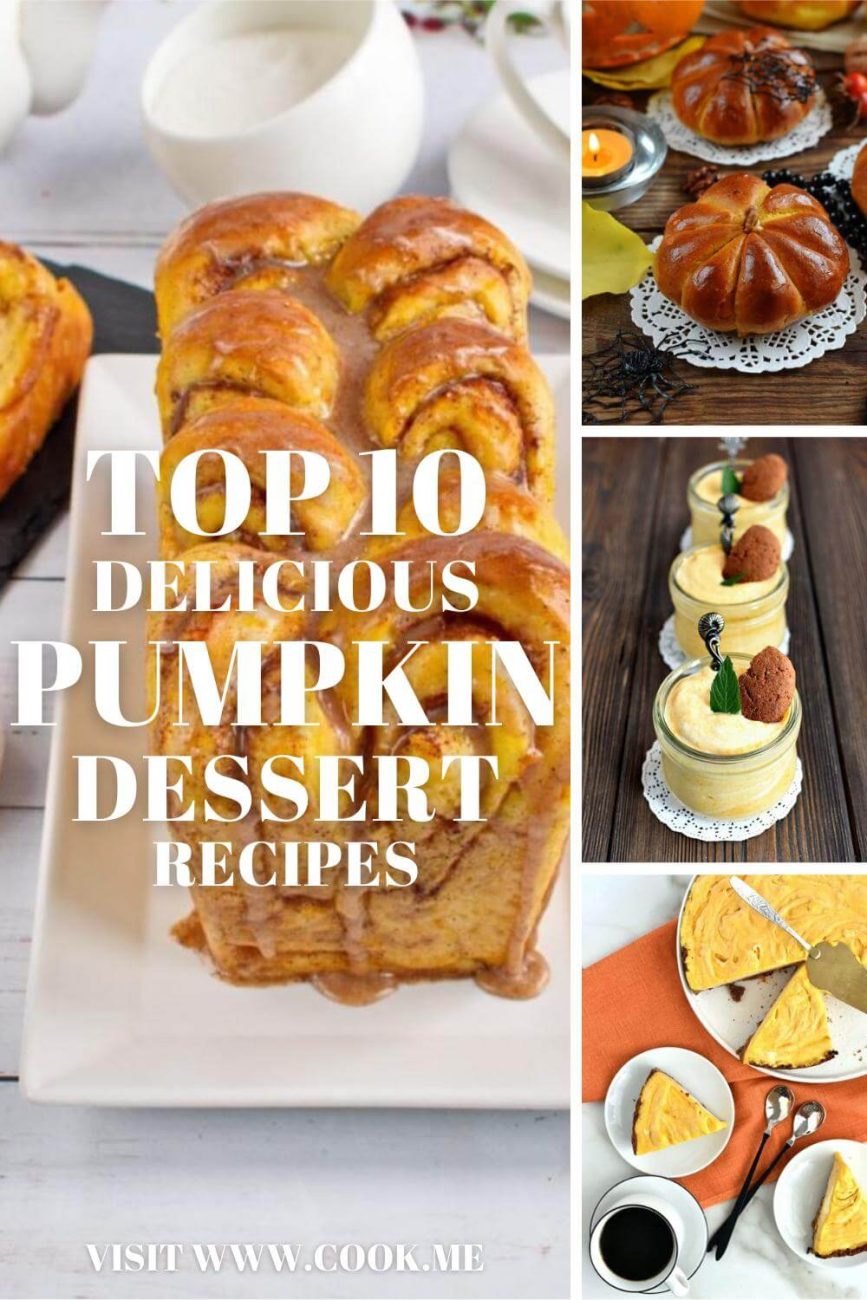 I'll use words like fluffy, peaked, nutmeg colored, oozy, sticky and lip-smackingly airy, to describe this Frozen Pumpkin Mousse Pie. This is another one of those recipes that goes beyond delicious and your children or dinner party guests will be gasping at the thought and ingredients chosen to make this…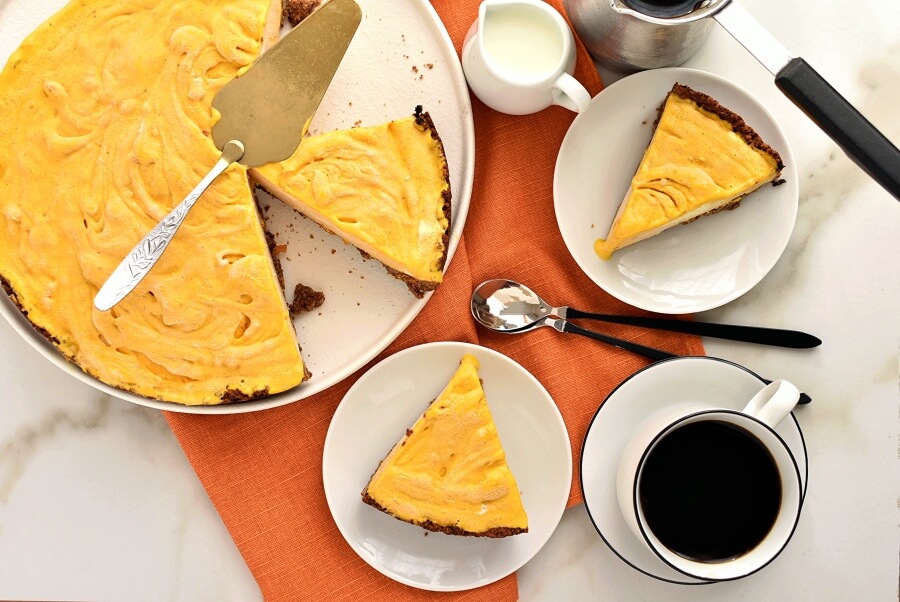 Ingredients for Frozen Pumpkin Mousse Pie:
FOR THE CRUST:
10 cookies (about 7 ½ ounces) Gingersnaps
2 tbsp Raisins
1 tbsp Canola oil

FOR THE FILLING:
1 cup Pumpkin puree
⅓ cup Brown sugar
½ tsp Cinnamon
¼ tsp Ground ginger
¼ tsp Ground nutmeg
2 pints (4 cups) Vanilla ice cream
These Pumpkin Spice Truffles are worth every minute of love that you put into them. Not easy to make, but definitely worth giving it a try. My family loves these magical chocolate and pumpkin balls. Truffle centers made from pumpkin puree, pumpkin pie spice, sugar, graham cracker crumbs, cinnamon and…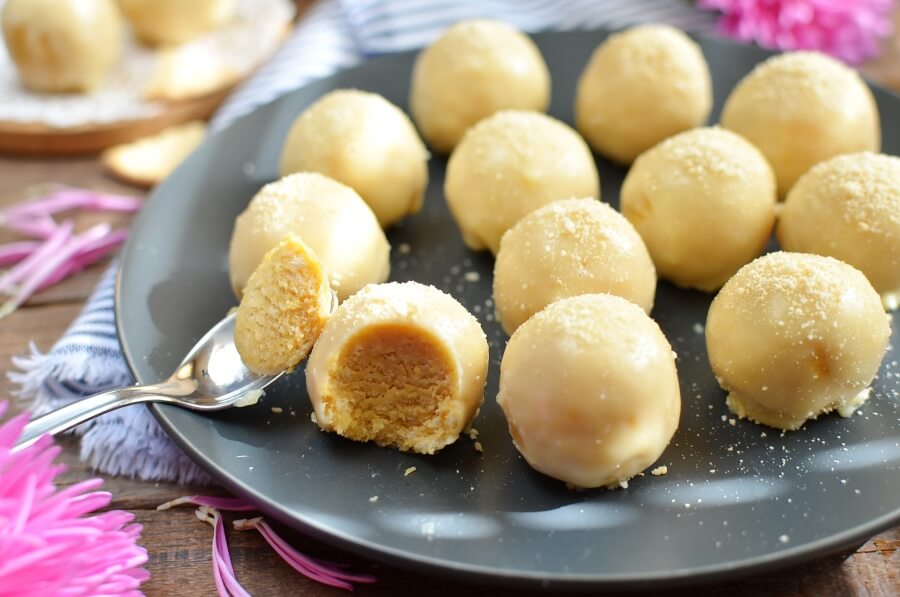 Ingredients for Pumpkin Spice Truffles:
⅓ cup Pumpkin
2 ounces Cream Cheese
½ tsp Pumpkin pie spice
2 tbsp Confectioners' sugar
1¾ cups Graham cracker
½ tsp Cinnamon
4 ounces White chocolate

FOR THE TOPPING:
10 ounces White chocolate
optional garnish: extra Graham crackers
These Cream Cheese Stuffed Pumpkin Dinner Rolls are totally scrumptious and delicious and something you need to try this Fall season. Follow our recipe to make the best homemade mini pumpkin bread rolls made from pumpkin puree, pumpkin pie spice, yeast, milk, a bit of sugar, butter and all-purpose flour….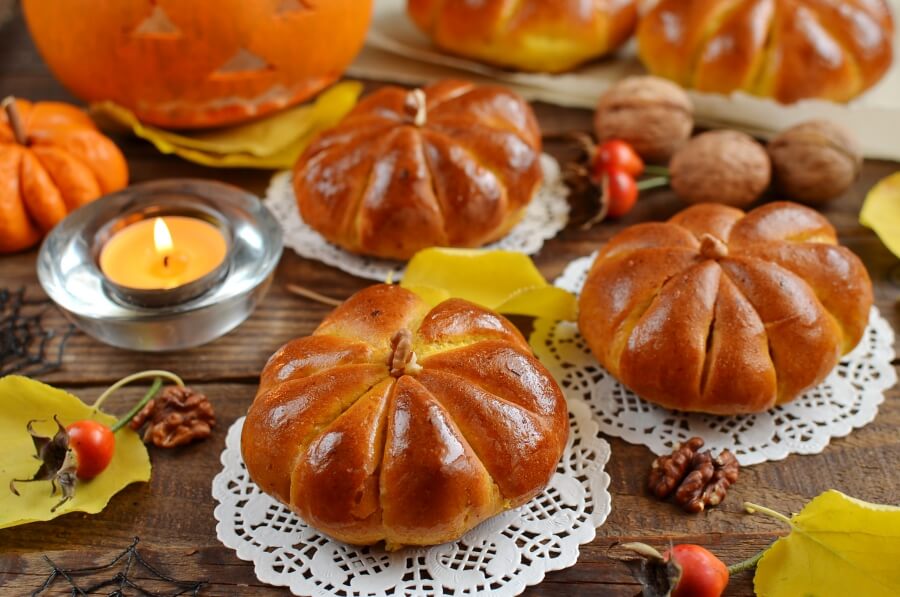 Ingredients for Cream Cheese Stuffed Pumpkin Dinner Rolls:
1 cup Pumpkin
2 tsp Pumpkin pie spice
1 pack Active dry yeast
½ cup Whole milk
1 tsp Granulated sugar
⅓ cup Granulated sugar
4 tbsp Butter
1½ tsp Kosher Salt
2 Eggs
4 cups All-purpose flour
8 ounces Cream Cheese
20 Walnuts
⅓ cup Butter
Not only during fall, these Chewy Pumpkin Cookies are great any time of year! But I must admit they are perfect with a hot cup of cocoa or chai when you're cozied up inside. By now my friends all know that I'm never satisfied with everyday tastes. So instead of…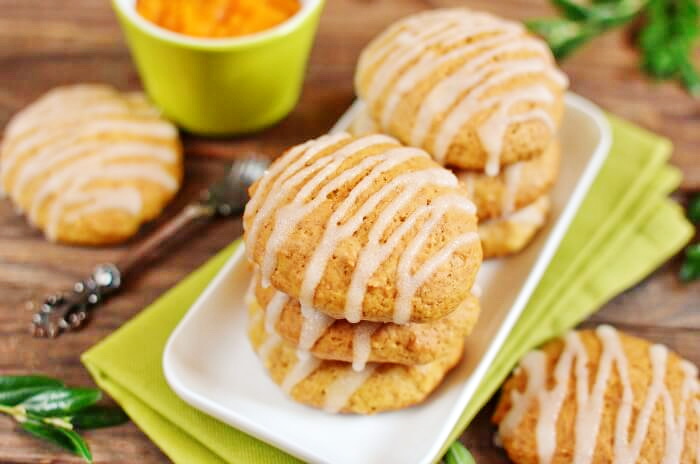 Ingredients for Chewy Pumpkin Cookies:
1 cup Canned pumpkin
2 1/2 cups Wheat flour
1 Eggs
1/2 cup Butter
1 1/2 cups Sugar
1 tsp Cinnamon
1/2 tsp Nutmeg
1 tsp Baking soda
1 tsp Baking powder
1 tsp Vanilla extract
1/2 tsp Salt

FOR THE GLAZE:
2 cups Powdered sugar
1 tbsp Butter
1 tsp Vanilla extract
3 tbsp Milk
This Ginger Pumpkin Mousse is made with love and ingredients that marry together, perfectly. This unusual but simply delicious creamy mousse, topped with crispy ginger snaps can be prepared before serving and set in the refrigerator for a few hours to serve chilled. …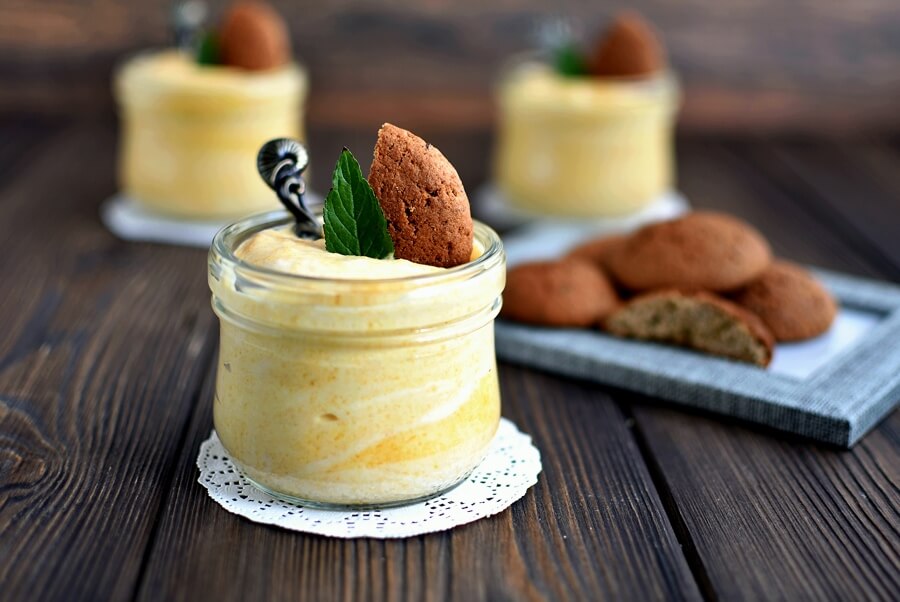 Ingredients for Ginger Pumpkin Mousse:
½ cup Sugar
1 (.25 ounce) Gelatin
¾ cup Fat-free milk
3 Egg yolks
1 (15 ounce) can Pumpkin puree
1 tsp Ground ginger
1 tsp Vanilla extract
½ (8 ounce) tub Frozen whipped topping

FOR SERVE:
3 Gingersnaps
One of my closest friends has a gluten intolerance and she adores pumpkin pie. She has missed pumpkin pie so much, I have been trying for ages to come up with a Gluten Free Crustless Pumpkin Pie that she can enjoy. I think I've finally found the right combination! …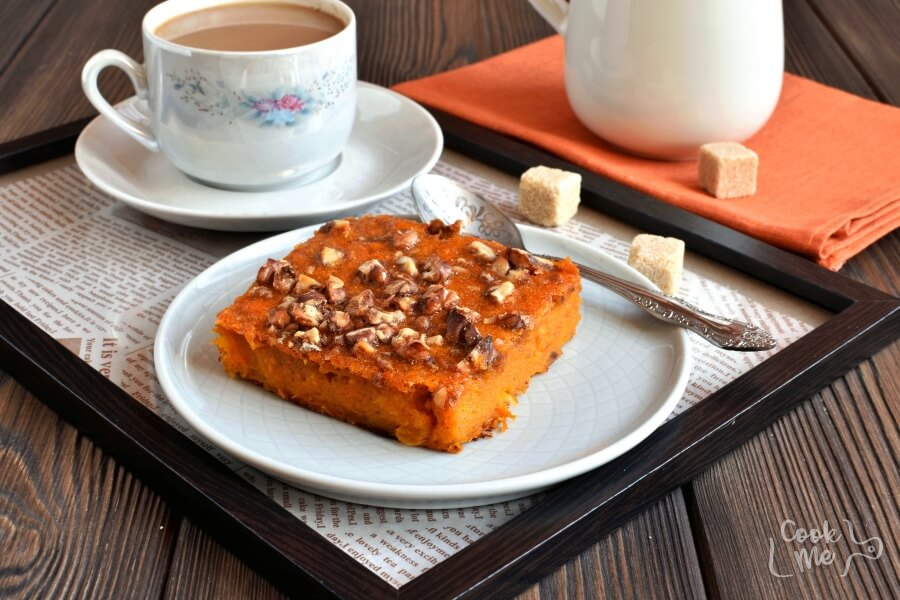 Ingredients for Gluten Free Crustless Pumpkin Pie:
2 Eggs
1/2 cup Brown sugar
1 tsp Cinnamon
1/2 tsp Salt
1/2 tsp Ground nutmeg
1/4 tsp Ground cloves
1/8 tsp Ground ginger
1 1/4 cup Condensed milk
15 ounce Pumpkin
1/4 cup Pecans
Fall is my favorite season because it marks the arrival of my favorite ingredient – pumpkin! These Pumpkin Cheesecake Crêpes are one of my family's favorite fall breakfast dishes. French style pancakes with creamy pumpkin spice filling – what more could you ask for? …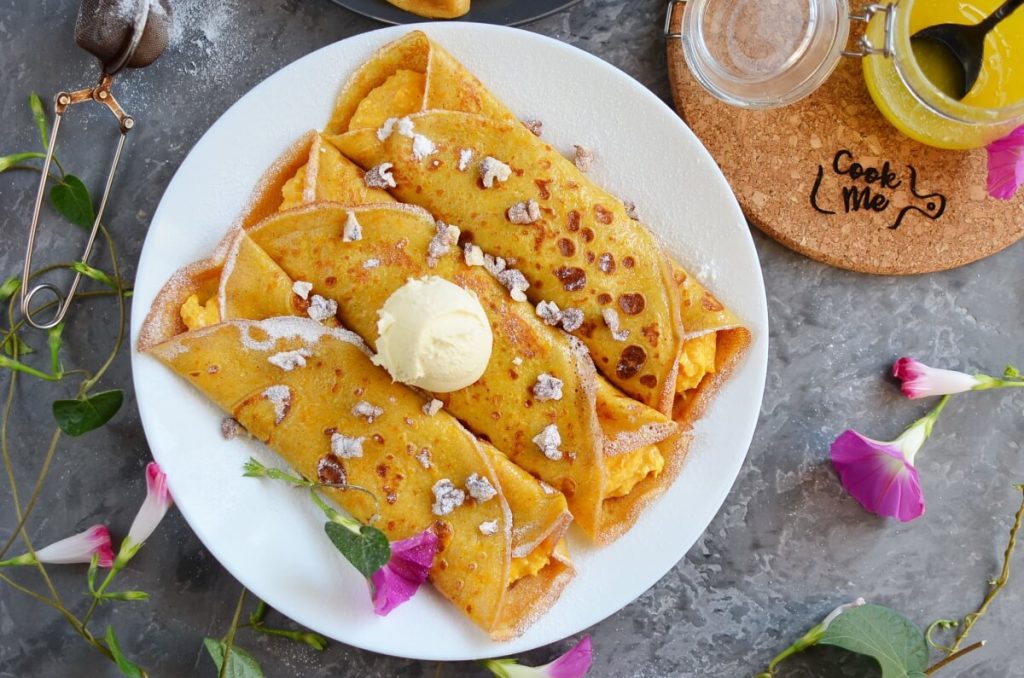 Ingredients for Pumpkin Cheesecake Crêpes:
FOR THE CREPES:
¾ cup All-purpose flour
2 tsp Pumpkin pie spice
3 Large eggs
2 tbsp Granulated sugar
1 ⅓ cup Pumpkin puree
1 ½ cup Milk
4 tbsp Butter
8 oz Cream Cheese
¼ cup Maple syrup

OPTIONAL GARNISH:
Whipped cream
Nuts
Confectioners' sugar
These Pumpkin Sugar Cookies are the best cookies you'll make this Fall. You can either use fresh or canned pumpkin purée with some pumpkin pie spice for your sugar cookie base; and we like to make ours with a cinnamon and vanilla, cream cheese frosting to top the treats. Perfect with a cup of chai tea or latte for that …
Ingredients for Pumpkin Sugar Cookies:
FOR THE COOKIES:
½ cup Pumpkin
1 tsp Pumpkin pie spice
2¼ cup All-purpose flour
1 tsp Baking soda
½ tsp Kosher Salt
1 cup (2 sticks) Butter
1¼ cup Granulated sugar
1 Large eggs
2 tsp Vanilla extract

FOR THE FROSTING:
1 (8-oz.) block Cream Cheese
2 cups Powdered sugar
1 tsp Vanilla extract
¼ tsp Cinnamon
1 pinch Kosher Salt
Pumpkin Passion Cupcakes are a staple in my house once the weather starts to cool down and the days get shorter. I love to make a batch of these and have them in the cupboard to satisfy any snacking requirements! These cupcakes keep for a few days in an airtight…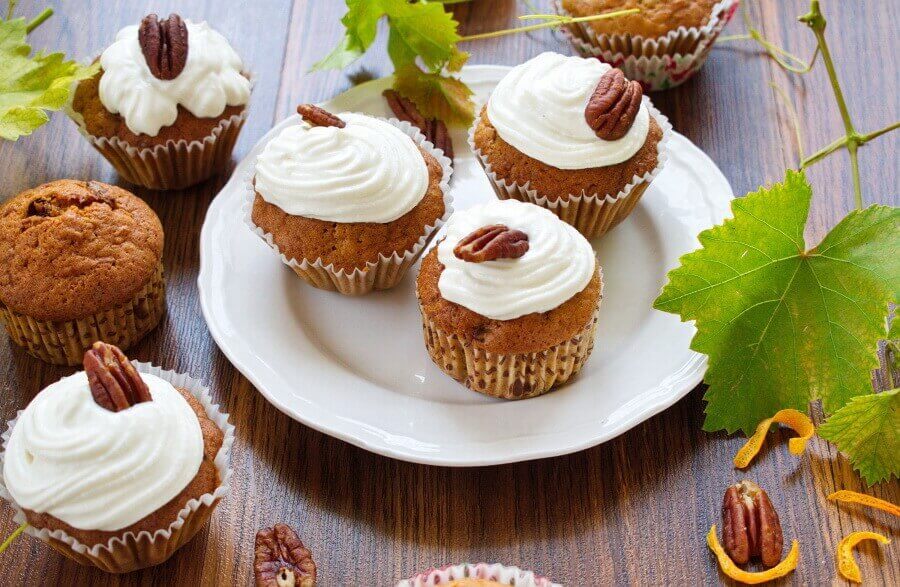 Ingredients for Pumpkin Passion Cupcakes:
FOR THE CUPCAKES:
175ml Sunflower oil
175g light Muscovado sugar
3 Large eggs
1 tsp Vanilla extract
200g Pumpkin
100g Sultanas
grated zest 1 Oranges
2 tsp Cinnamon
200g Self-rising flour
1 tsp Baking soda

FOR THE FROSTING:
200g Cream Cheese
85g Icing sugar
to decorate Pecans
This sweet and delicious Pull-Apart Pumpkin Bread is perfect for sharing. I love pumpkin and while I know it is an ingredient which is typically associated with Fall, I find them on sale at my local farmer's market right into winter. I am always looking for unusual pumpkin recipes and…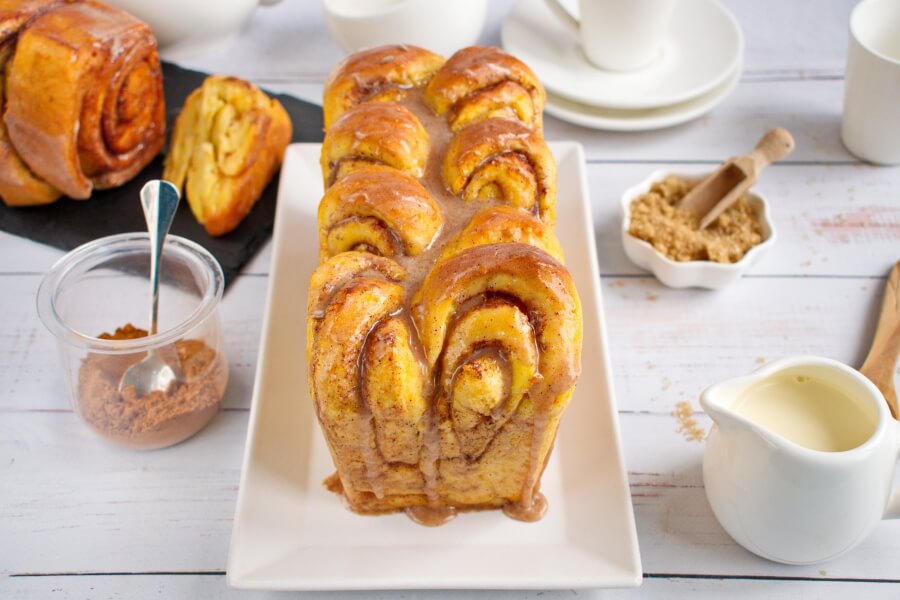 Ingredients for Pull-Apart Pumpkin Bread:
FOR THE BREAD:
¾ cup warm Milk
½ tbsp Active dry yeast
¾ cup Pumpkin puree
4 tbsp Granulated sugar
3 ½ cups All-purpose flour
1 Large eggs
1 tbsp Unsalted butter
1 tbsp Unsalted butter
½ tsp Salt

FOR THE FILLING:
6 tbsp Unsalted butter
packed ¼ cup Brown sugar
1 tbsp Cinnamon
½ tsp Pumpkin pie spice
1 tbsp Unsalted butter

FOR THE GLAZE:
1 cup Powdered sugar
2 tsp Cinnamon
5-6 tbsp Heavy cream