1 (.25 ounce)

Gelatin

envelope unflavored

1 (15 ounce) can

Pumpkin puree

1 tsp

Ground ginger

or 2 tbsp finely crystallized ginger, chopped

½ (8 ounce) tub

Frozen whipped topping

light , thawed

For serve:
Ginger Pumpkin Mousse
This Ginger Pumpkin Mousse is made with love and ingredients that marry together, perfectly. This unusual but simply delicious creamy mousse, topped with crispy ginger snaps can be prepared before serving and set in the refrigerator for a few hours to serve chilled.
You may need to prepare a few extra because one is just never enough!
To make Ginger Pumpkin Mousse, you will need the following ingredients: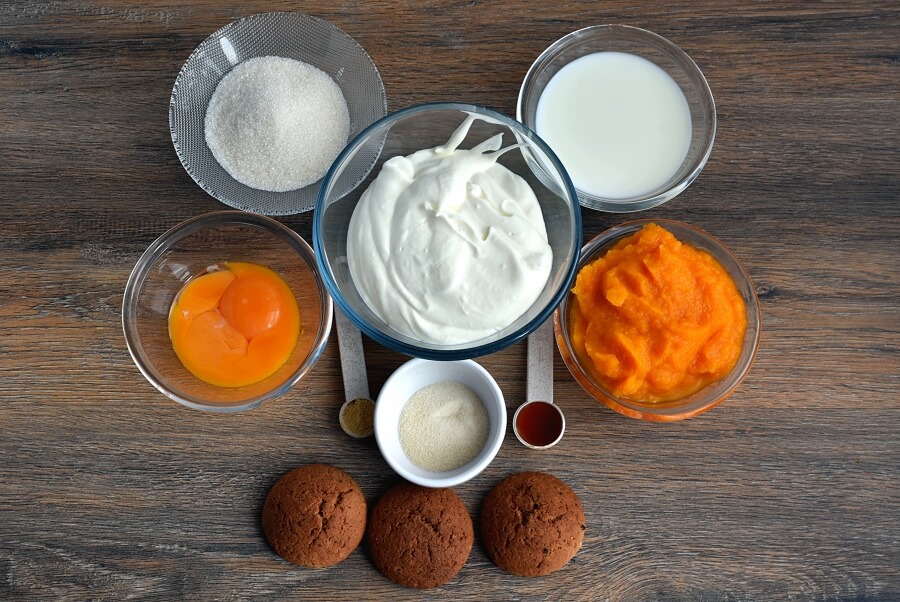 So, how to make Ginger Pumpkin Mousse?
Steps to make Ginger Pumpkin Mousse
Add sugar and gelatin

1

Add eggs and milk

3

Cook mixture

3

Add flavor

3

Add dessert topping

20

Chill

5h

Serve