3 tbsp

Vegetable oil

to taste
Beetroot Chutney
I love this Beetroot Chutney and when I make a batch of it I tend to eat it with everything until it is gone! It is especially nice with cheese or on burgers! I like to make this chutney when I've grown so many beetroots that I don't know what to do with them all!
To make this chutney couldn't be easier. First I boil the beetroots until they have softened. Dice them, and add them a large pot with the rest of the ingredients. Boil until you have a jam like consistency and then pour the chutney into sterilized jars.
To make Beetroot Chutney, you will need the following ingredients: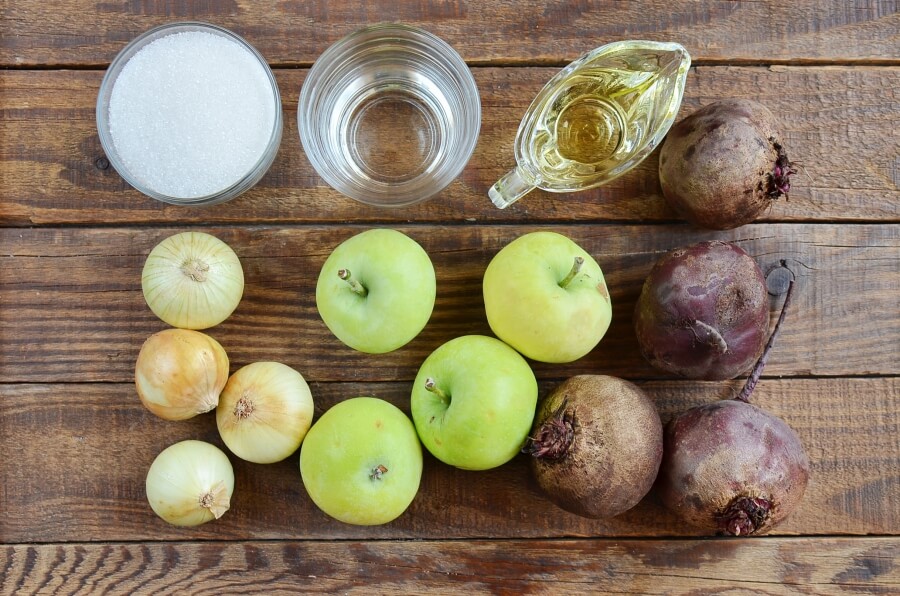 So, how to make Beetroot Chutney?
Steps to make Beetroot Chutney
Boil the beetroot

40

Dice the beetroot and onions and chop the cooking apples

10

Fry onions

10

Add the rest of the ingredients and boil

30

Pour into sterilized jars

5

Serve

1