Easy Creamy Tahini Sauce
This Easy Creamy Tahini Sauce recipe is one of my favorite homemade sauce recipes that is easy to whip up and oh so versatile! This tahini sauce is truly beyond good. It is very creamy, lemony, and a touch garlicky. It is super delicious and improves everything it touches. Whether it be a salad, raw or roasted vegetables, falafel, hummus, or even a soup – all these options are delicious. Or you can serve it as a dip with your favorite veggies. Actually, it is super healthy, too.
This sauce is quite simple to make. Start by marinating the minced garlic in fresh lemon juice for 10 minutes. Then add tahini. At first, the sauce will get thick and lumpy but don't be worried, it will be nice and creamy when you whisk in several spoons of ice water. Enjoy!
To make the Easy Creamy Tahini Sauce, you will need the following ingredients: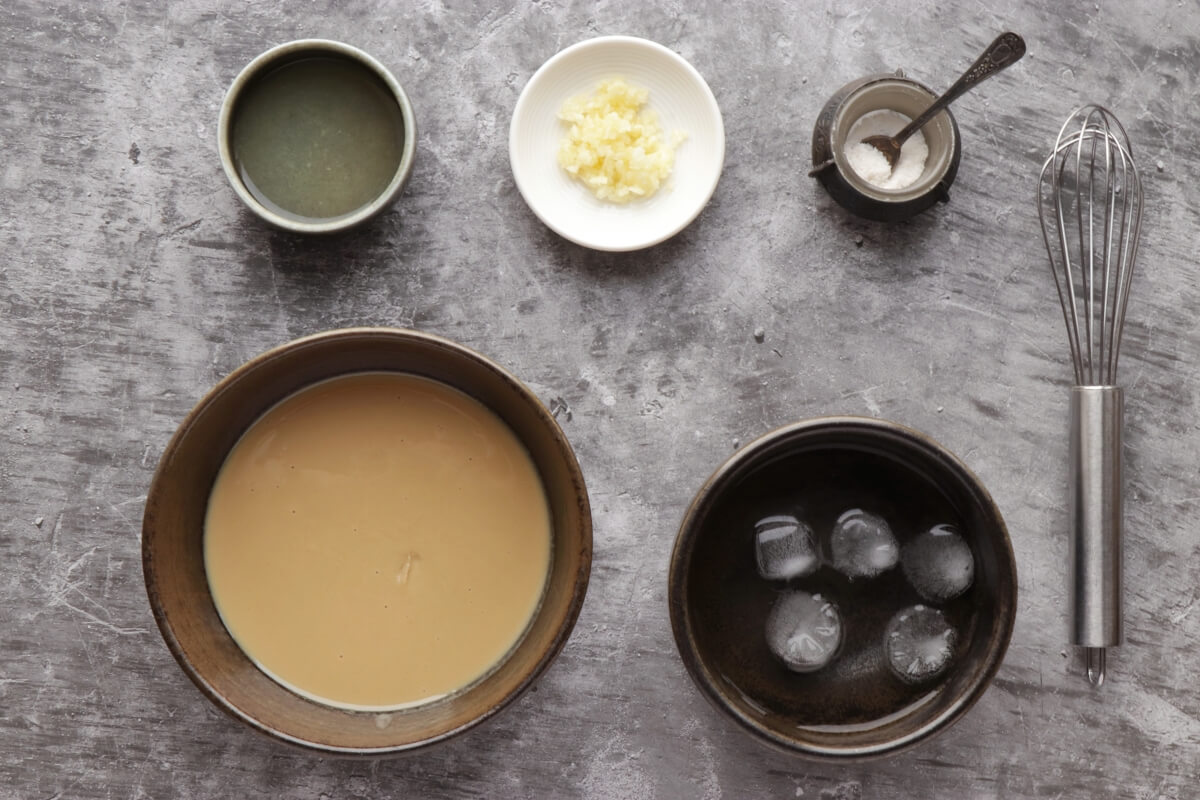 Steps to make Easy Creamy Tahini Sauce
Marinate garlic

10

Add tahini

2

Add water

3

Serve