275g

Blackberries

unwashed

150g

Caster sugar

or vanilla sugar, plus extra for sprinkling
Blackberry Cake
This Blackberry Cake recipe is one of my cakes to make. It's so easy and I've made it so many times that I feel like I could do it in my sleep! The secret to baking with blackberries is to not wash them. I know this sounds gross, but if you wash them you'll add water to the cake mix and that'll affect the cooking times. Instead of washing them, check them for dirt and brush off any you find with a paper towel. Trust me!
As I mentioned, this cake is not difficult to make. Start by preparing a simple cake batter. Place a layer of blackberries at the bottom of a springform pan. Then layer in half the cake batter. Add another layer of blackberries and repeat the cake layer. Top with blackberries and a sprinkle of sugar. Bake, cool and enjoy! Loooovely!
To make Blackberry Cake, you will need the following ingredients: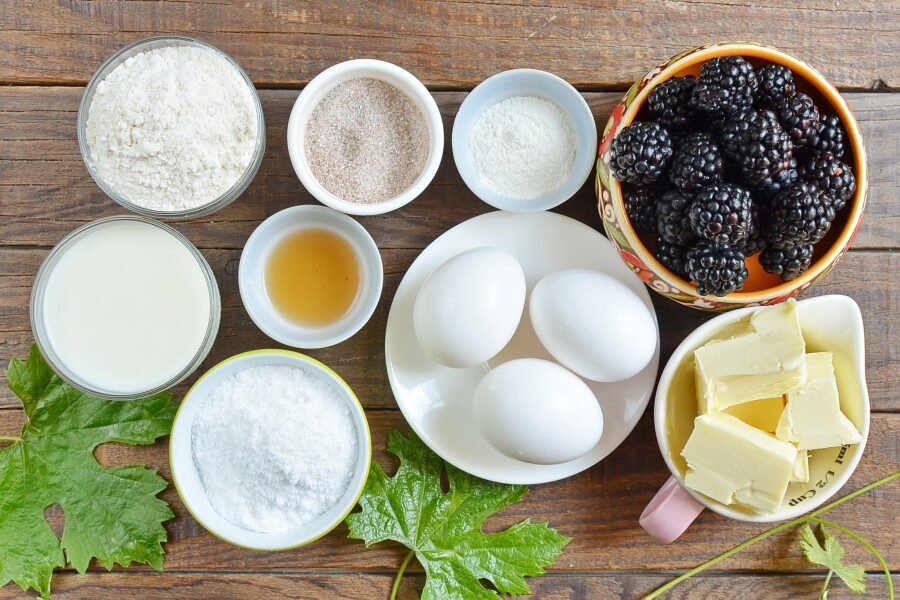 So, how to make Blackberry Cake?
Steps to make Blackberry Cake
Heat the oven and prepare a tin

10

Melt the butter

2

Beat the eggs, sugar and vanilla

5

Add the flour, baking powder, butter and milk

5

Layer in the blackberries and cake mix

5

Bake

1h

Cool

30

Serve

1