½ cup

Butter

cold and cut into cubes

2 cups

Plums

pitted and sliced

For the custard:
Spiced Plum Custard Cake
This Spiced Plum Custard Cake recipe is a great cake to bake as Fall starts to close in. In fact, I usually make it for my mother's birthday at the beginning of October each year. It is a cake which goes down a treat with a crowd – it is moist, rich and decadent and it improves the longer you leave it to set. You can easily make this cake the day before you need it. 
I make this cake in two parts – I start my making the base which I top with spiced plums. I bake this in the oven for about 20-25 minutes. While the base is cooking, I make the custard filling. Once I have poured the custard into the pan, I bake for another 20-25 minutes. Personally I love this cake served cold from the fridge so that the custard has set.  
To make Spiced Plum Custard Cake, you will need the following ingredients: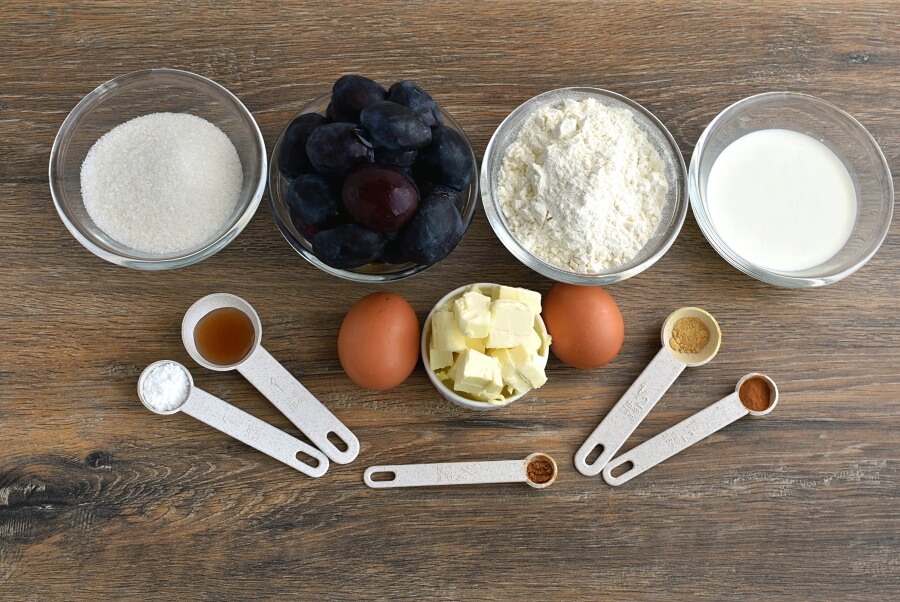 So, how to make Spiced Plum Custard Cake?
Steps to make Spiced Plum Custard Cake
Heat the oven and prepare a baking pan

5

Prepare the plums

2

Mix butter, flour and sugar

2

Add vanilla, cream and egg

2

Press the mixture into the baking pan and top with plums

2

Bake

20

Make the custard

2

Add the custard

20

Serve