1 1/2 cups

Cashews

raw, soaked

1/4 cup

Vegan Yogurt

unsweetened, plain non-dairy

1 tbsp

Apple cider vinegar

Optional:
5 Minute Vegan Cream Cheese
This 5 Minute Vegan Cream Cheese is full of nutritious ingredients and made so simply. So whether you're a dedicated vegan or just looking to incorporate more dairy-free alternatives into your week, this recipe fits the bill. Made with raw cashews, non-dairy yogurt, and no oil, this homemade vegan spread is high on taste and low on saturated fats. Smear a dollop on the toasted bagel halves (homemade if you wish) and top with a sprinkle of chives for an easy and quick breakfast or lunch. 
Start with the cashews. Soak the raw cashews overnight in cold water in the refrigerator or for at least 30 minutes in hot water. The longer you soak them, the creamier your cream cheese will be. Then drain, rinse, and add the cashews to a food processor with all the other ingredients. Blend, scraping down the sides as needed. Once the cream cheese is creamy and smooth, serve it immediately or store it in an airtight container in the refrigerator for up to 5 days. Enjoy! 
To make the 5 Minute Vegan Cream Cheese, you will need the following ingredients: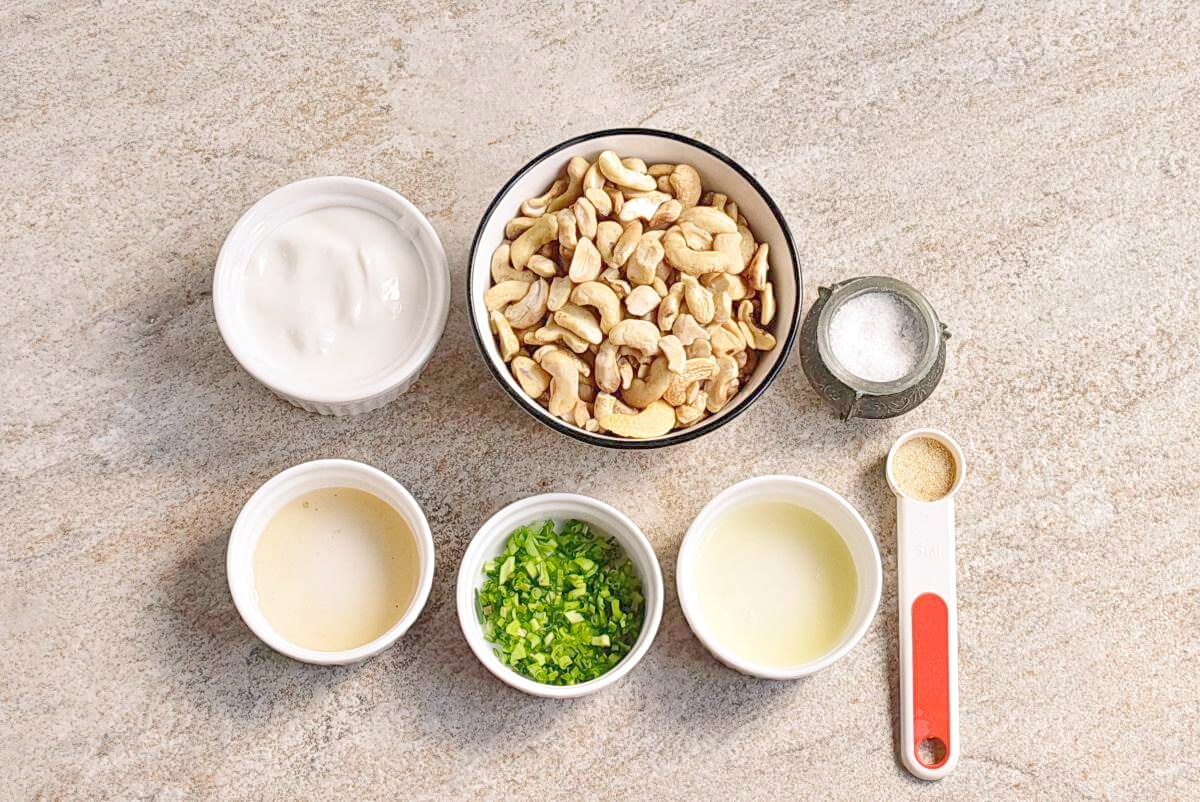 Steps to make 5 Minute Vegan Cream Cheese
Soak cashews

30

Add ingredients to food processor

1

Blend

2

Adjust seasoning and add optional add-ins

2

Serve