thumb sized lump of

Ginger

grated

8 fresh

Hot chilli pepper

or dried, chopped finely, to taste
Chilli Jam
In some ways, this recipe should be called Zucchini and Chilli Jam because zucchinis are a large part of the recipe too! At the end of every summer, when I visit my parents' house I leave with a large bag of home grown veggies and there are always a few zucchinis in the bag. I use them to make a batch of this jam.
This recipe couldn't be easier to make – simply boil the ingredients for about an hour until thick. Transfer to sterilized jars for storing. It can also be eaten immediately if you just can't wait to try it!
To make Chilli Jam, you will need the following ingredients: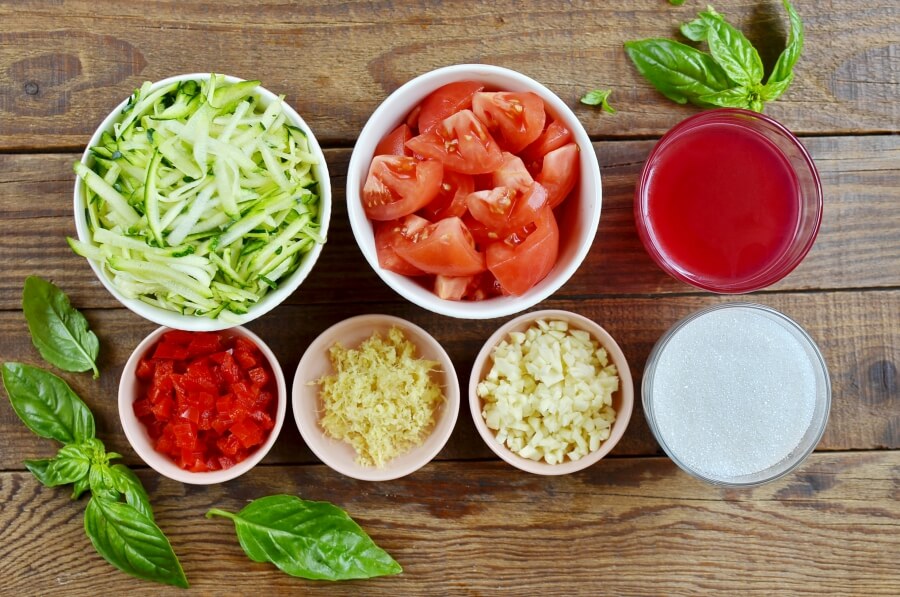 So, how to make Chilli Jam?
Steps to make Chilli Jam
Boil all the ingredients

1h

Spoon the jam into sterilized jars

5

Store

Serve