1 oz

Chocolate

semisweet, squares
Chocolate Waffle Cookies
My Chocolate Waffle Cookies are crisp and sugary on the outside, sweet and buttery on the inside, delicious all over! I love my waffle iron. It's not one of those pieces of kitchen equipment that I keep at the back of the cupboard and use twice a year – it has a permanent home out on my kitchen top! I use it a couple of times a week, mostly for waffles of course, but I also have some other great uses for it – and these cookies are one of them!
I love how pretty they look with the gridiron pattern and they taste wonderfully sweet and chocolaty. While you can only cook a few at a time, this recipe doesn't take any longer than a normal cookie bake as the iron will cook them in a minute and a half, quick and easy!
To make Chocolate Waffle Cookies, you will need the following ingredients: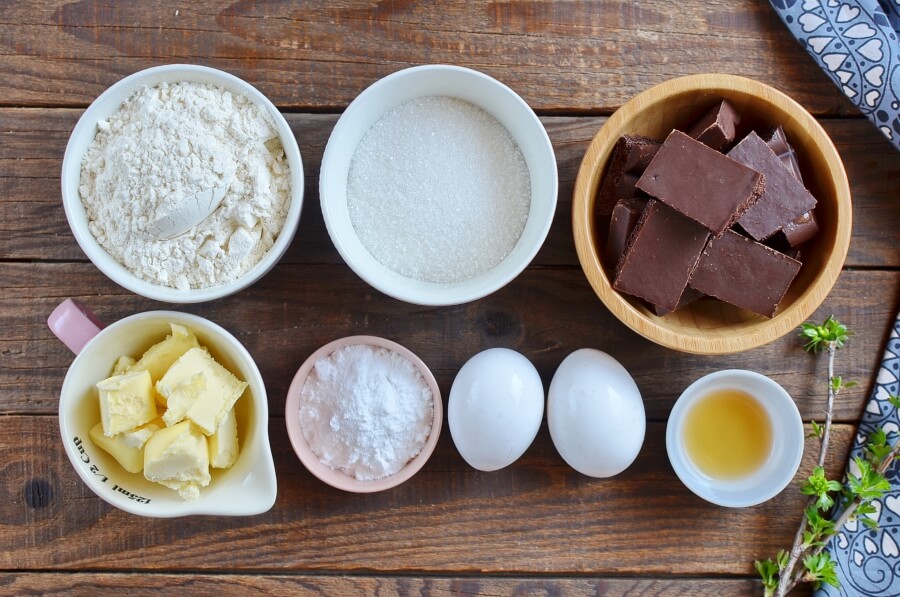 So, how to make Chocolate Waffle Cookies?
Steps to make Chocolate Waffle Cookies
Melt the chocolate and butter

5

Heat and oil the waffle iron

5

Whisk the eggs and sugar

5

Add the eggs to the chocolate

3

Add the flour

5

Shape cookies

15

Cook the cookies

1

Cool and serve

10