2 cups

Zucchini

shredded (roughly 2 medium zucchini)

½ cup

Parmesan cheese

grated, divided

½ tsp

Dried Italian seasoning

For waffle maker:
Zucchini & Parmesan Savory Waffles
I love zucchini season because it means I can make batches of these Zucchini & Parmesan Savory Waffles all the time! I think this recipe is one of my most versatile recipes. While I never deviate from the ingredients listed, I tend to serve these in different ways every time: with salads, grilled meat or rice. One of my favorite things is to make extra and serve these waffles with a boiled or fried egg the next morning for breakfast. Yum!
To make this zucchini waffle couldn't be simpler. Start by squeezing out all the moisture from the zucchini. Make a waffle batter by combining egg, milk, flour, Parmesan and Italian seasoning. Add in the zucchini and stir until everything is well combined. Place spoonfuls of batter on the waffle iron and cook for about 3-5 minutes until lightly browned. Serve sprinkled with the remaining Parmesan cheese.
To make Zucchini & Parmesan Savory Waffles, you will need the following ingredients: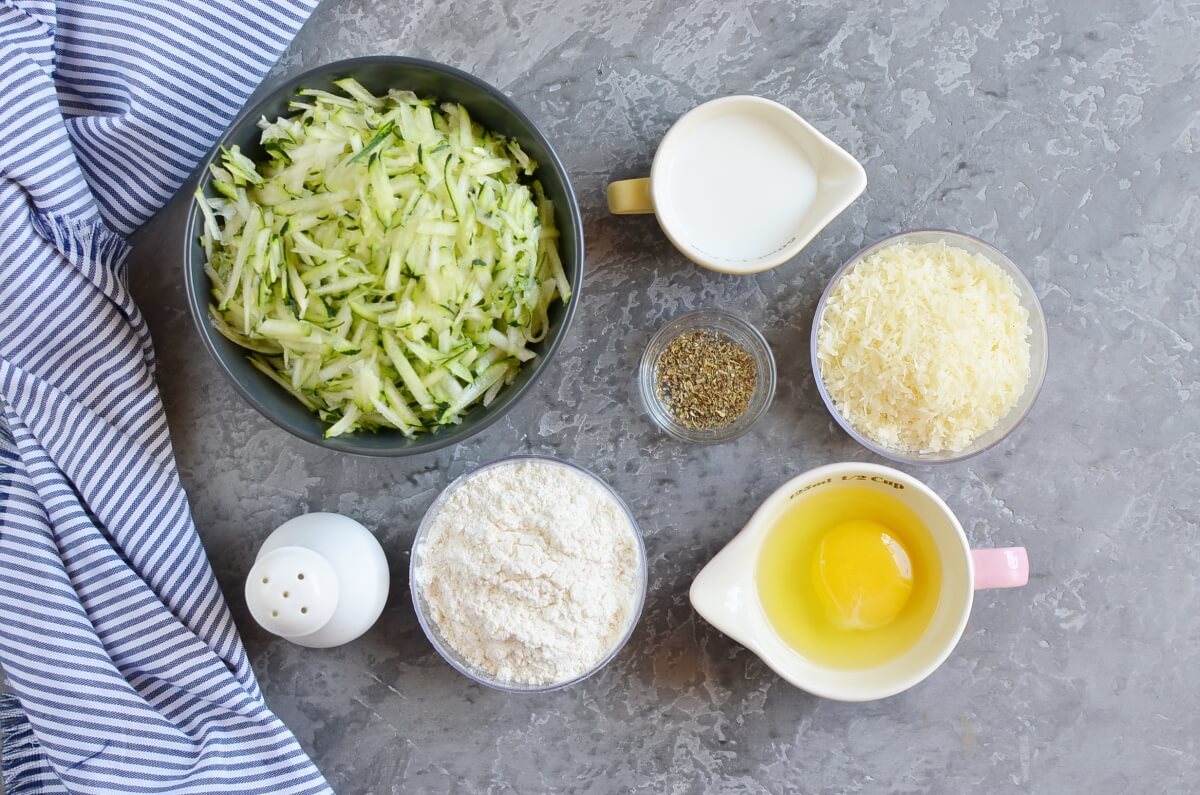 Steps to make Zucchini & Parmesan Savory Waffles
Prepare the zucchini

5

Heat waffle iron

1

Combine wet ingredients

1

Mix dry ingredients

1

Make batter

2

Place batter in waffle iron

1

Cook

4

Repeat

16

Serve