1 cup

Corned beef

cooked, shredded

2 cup

Potatoes mash

leftover
Corned Beef Hash Cakes
These Corned Beef Hash Cakes are a great way to use up leftover corned beef or leftover mashed potatoes. Corned beef is as British as I am! The British coined the term "corned beef" in the 17th century when they used it to describe the corn kernel-sized salt crystals which were used to cure the meat. The salt was used to preserve the meat and corned beef was often used as provisions on board navy ships as it would last longer than fresh meat.
This recipe is my take on corned beef hash which is usually made by mixing up diced or chopped meat, onions and potatoes. In my version, I make the corned beef hash into patties and I fry them to make a delicious dinner in minutes!
To make Corned Beef Hash Cakes, you will need the following ingredients: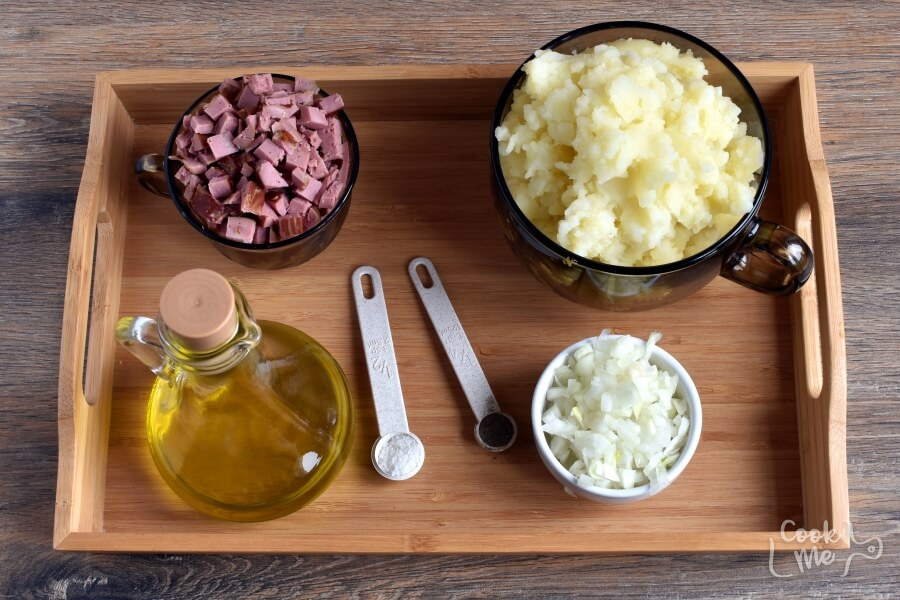 So, how to make Corned Beef Hash Cakes?
Steps to make Corned Beef Hash Cakes
Heat the oil

2

In a large frying pan or skillet, heat the oil over medium heat.

Cook the onion

3

Mix the corned beef, mashed potatoes and onions

2

Add salt and pepper

1

Make the cakes

2

Cook

10

Serve