2

Green onion

thinly sliced

1 small

Green bell pepper

seeded and diced

3 stalks

Celery

thinly sliced
American Potato Salad
This American Potato Salad is a great recipe to make when you are planning a barbecue or cookout. It is very filling and makes 12 servings which means it is a great side dish when you are cooking for a crowd. There are many variations of potato salad and there is no one correct way to make it.
My recipe combines potatoes (of course!) with eggs, mayo, onion, green pepper, celery, salt and pepper to make the creamiest, tastiest potato salad you'll taste! Some people opt for potato salad without mayonnaise, but I think the mayo makes it and couldn't imagine eating a mayo-less salad.
To make my version of American Potato Salad, you will need the following ingredients: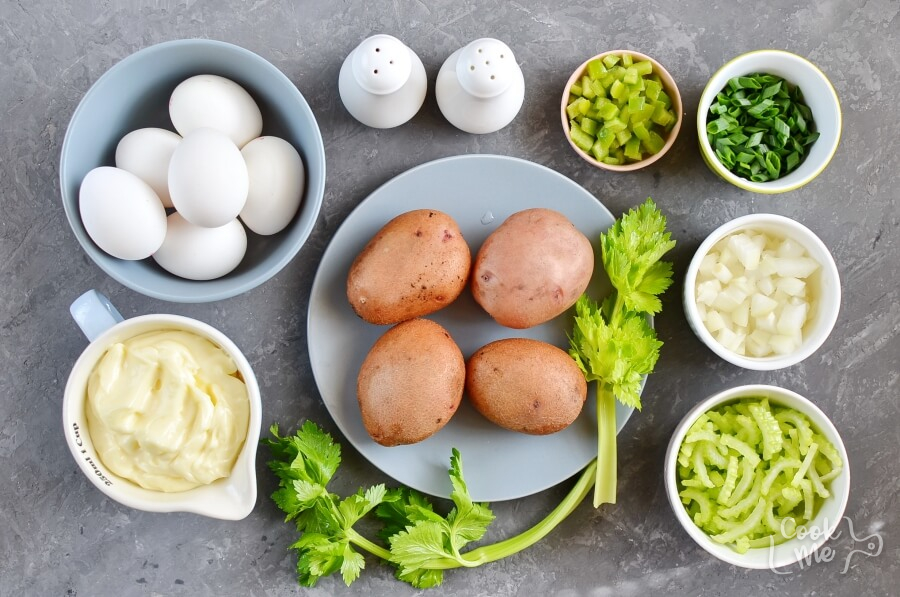 So, how do you make American Potato Salad?
Steps to make American Potato Salad
Boil the potatoes

30

Cook the eggs

15

Slice the eggs

5

Combine the potatoes and eggs

2

Add the remaining ingredients and season

3

Chill

12h

Serve