1.5 lb

Potatoes

small , quartered

¼ cup

Olive oil

extra virgin

3 tsp

Pesto sauce

basil pesto

¼ cup

Spinach

frozen , thawed and squeezed dry

1 tbsp

Apple cider vinegar

⅓ cup

Red pepper

roasted, diced

½ cup

Grape tomatoes

sliced

2 large

Basil

fresh leaves, sliced

½ cup

Parmesan cheese

shredded
Healthy Creamy Italian Potato Salad
This Healthy Creamy Italian Potato Salad is definitely the best recipe on the market. Did you know a potato salad could get better and better?
There is more than just potatoes and mayonnaise in this one, I've added an Italian symphony of garlic, pesto, spinach, red peppers, tomatoes, Parmesan cheese and fresh basil, giving an authentic flavor to this usual all-time family favorite. Serve it with any protein of your choice, it compliments almost any menu just wonderfully!
To make Creamy Italian Potato Salad, you will need the following ingredients: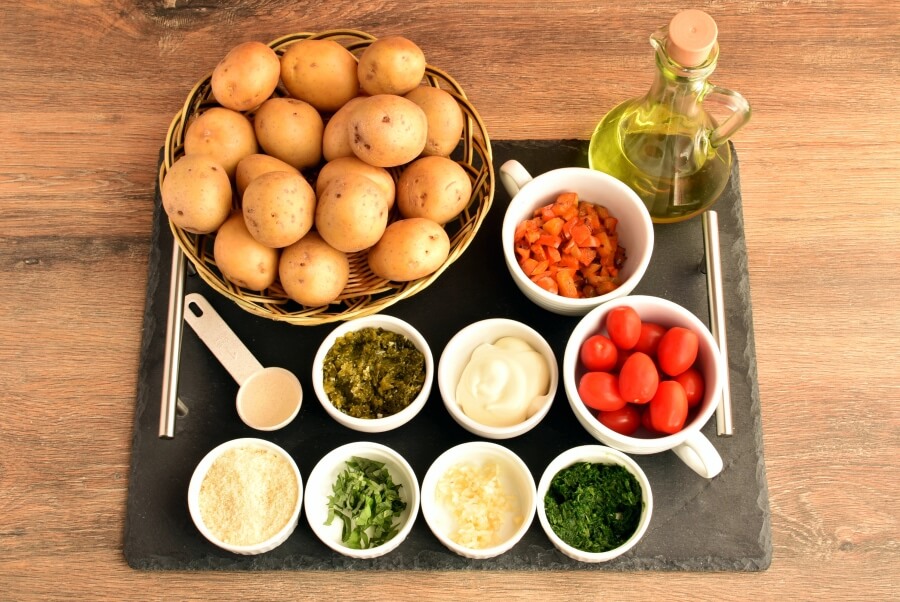 So, how to make Creamy Italian Potato Salad?
Steps to make Healthy Creamy Italian Potato Salad
Boil potatoes

10

Prepare dressing

3

Prepare salad

3

Dress salad

4

Serve