For the crepes:

For the béchamel sauce

Extras:
Crepes Stuffed with Ham & Cheese
My family absolutely loves these Crepes Stuffed with Ham & Cheese. It's like a crepe casserole or lasagna! I mean who doesn't love the combination of ham and cheese with creamy béchamel sauce? Comfort food for breakfast!
Start by making a typical crepe batter from eggs, milk, butter, flour and salt. Cook the crepes in a skillet with hot oil. Make a béchamel sauce from butter, flour, milk and season with some salt and nutmeg. Assemble the crepe casserole by building up layers of crepes with béchamel sauce, ham and cheese. Bake in the oven and to serve, garnish with freshly chopped parsley.
To make the Crepes Stuffed with Ham & Cheese, you will need the following ingredients: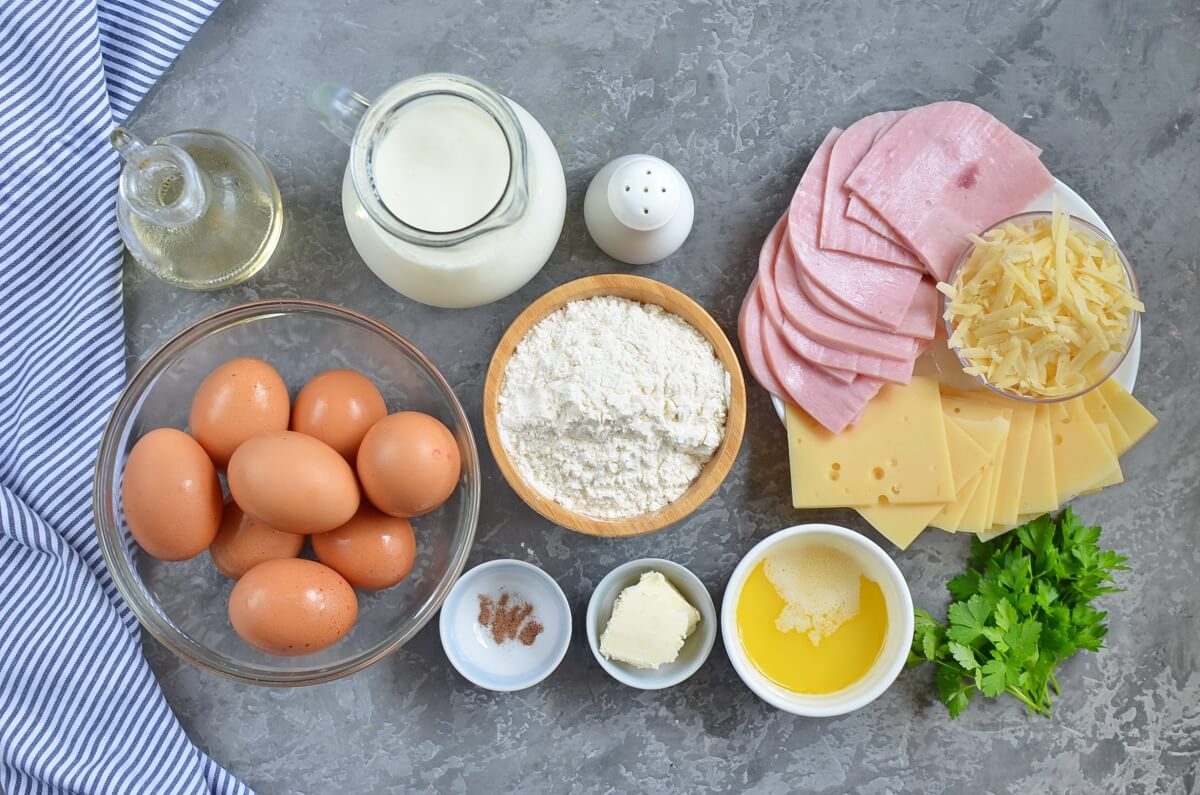 Steps to make Crepes Stuffed with Ham & Cheese
Heat oven

5

Preheat the oven to 350 °F.

Make crepe batter

3

Cook crepes

25

Make the bechamel sauce

10

Place 2 tablespoons of butter in a saucepan and melt over medium heat. Stir in 2 tablespoons of flour and whisk it vigorously until combined and smooth. Pour in 12 fluid ounces of milk and season to taste with a pinch each of salt and nutmeg. Continue to stir with a whisk over a low heat until the bechamel sauce thickens.

Assemble crepes

15

Place half the crepes in a baking dish

3

Repeat

3

Bake

30

Serve

1