2

Cucumber

hot house - peeled, seeded and thinly sliced
Cucumber Mint Raita
A light and fresh salad, this Cucumber Mint Raita is a cool green cucumber salad with a dahi (yogurt) base and seasoned with lemon juice, fresh mint, salt and a drop of sugar, for the tart.
Delicious as a condiment for your extra hot and spicy Indian curry or similar to a tzatziki inside a Greek souvlaki. The Greek yoghurt helps to soften harsh flavors and enhance all the spice and everything nice!
To make Cucumber Raita, you will need the following ingredients: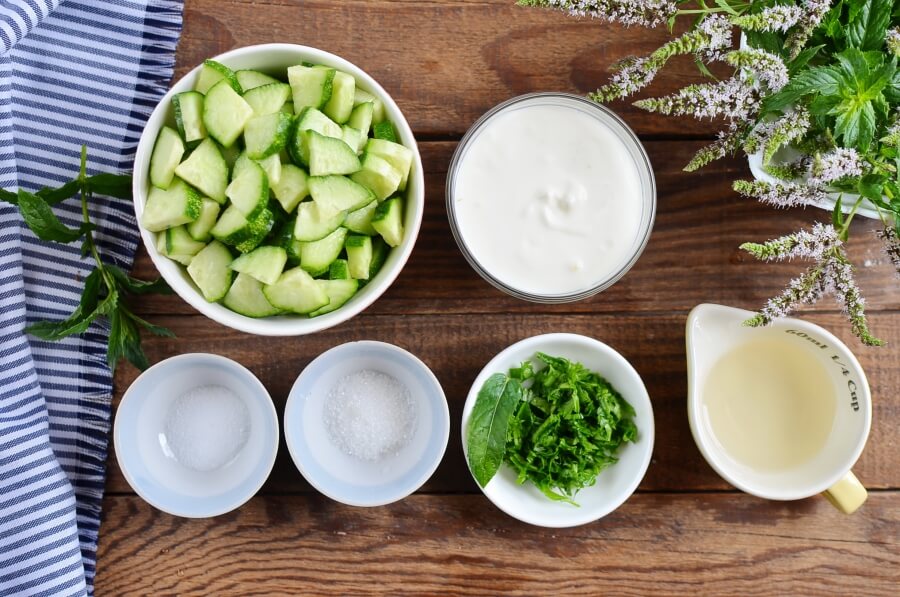 So, how to make Cucumber Raita?