1

Potatoes

russet potatoe, scrubbed and pricked with a fork

4 tbsp

Mozzarella

shredded

Toppings:
Halloween Baked Potato Skin Pizzas
Halloween Baked Potato Skin Pizzas are cute but oh so scary potato skin pizzas that you can make this Halloween. The ingredients and recipe below are for 1 potato (2 skins) so remember to multiply it to get the number of skin pizzas you desire.
Start by cooking the potatoes. Cut each one in half, lengthwise and scoop out the flesh, leaving around ¼-inch of potato on the skin. I usually reserve the potato flesh for another use, like mashed potatoes because I can't stand food waste. Spray the skin-side of the potato halves with cooking spray, and place it face down on a baking sheet. Bake for 10 minutes, or until slightly golden. Remove from the oven and fill each one with pasta sauce. Sprinkle with cheese and add your favorite pizza toppings. Bake in the oven for 10 minutes until the cheese melts.
To make my version of Halloween Baked Potato Skin Pizzas, you will need the following ingredients: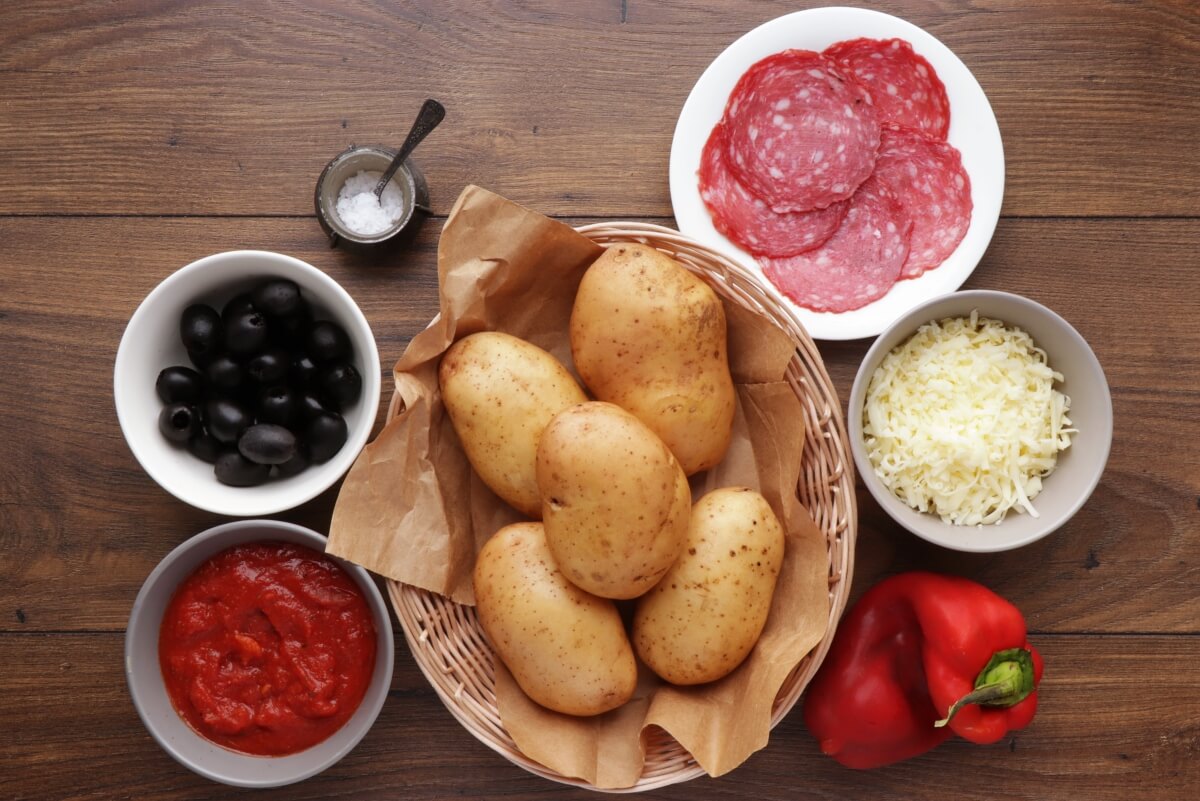 Steps to make Halloween Baked Potato Skin Pizzas
Preheat oven and prepare baking sheet

Bake potatoes

40

Scoop out potato flesh

2

Bake potato halves

10

Add filling to skins

3

Bake

10

Serve