3 ½ cups

All-purpose flour
Fougasse Bread
Looking for a fun and easy Halloween recipe? This spooky Fougasse Bread is perfect for any Halloween party! Serve these ghost-shaped fougasses with this simple and delicious spider web-topped butternut squash soup, and wow your friends and family. Vegetarians might want to try this warming butternut squash and apple soup with turmeric and ginger.
To make this fun Halloween bread, you need only 8 staple ingredients. Moreover, the recipe is beyond easy to make. Using a no-knead method and developing the dough overnight delivers more flavor and great texture. Once the dough has proofed, divide it into pieces and shape each piece into a smooth ball. Cover the dough balls and let them sit for about 10 minutes before shaping. Roll each dough ball into a round or oval shape. Use a sharp knife or bread lame to make slits in the dough. Pull and stretch the dough to create ghost eyes and faces. Don't stress about making the fougasses look perfect. The more messed up they are, the spookier, the better. Bake the fougasses until golden and nice, then brush with melted butter and sprinkle with flaky sea salt. Serve warm!
You can also check out our Halloween collection for more mouthwatering recipes for the spooky season.
To make the Fougasse Bread, you will need the following ingredients: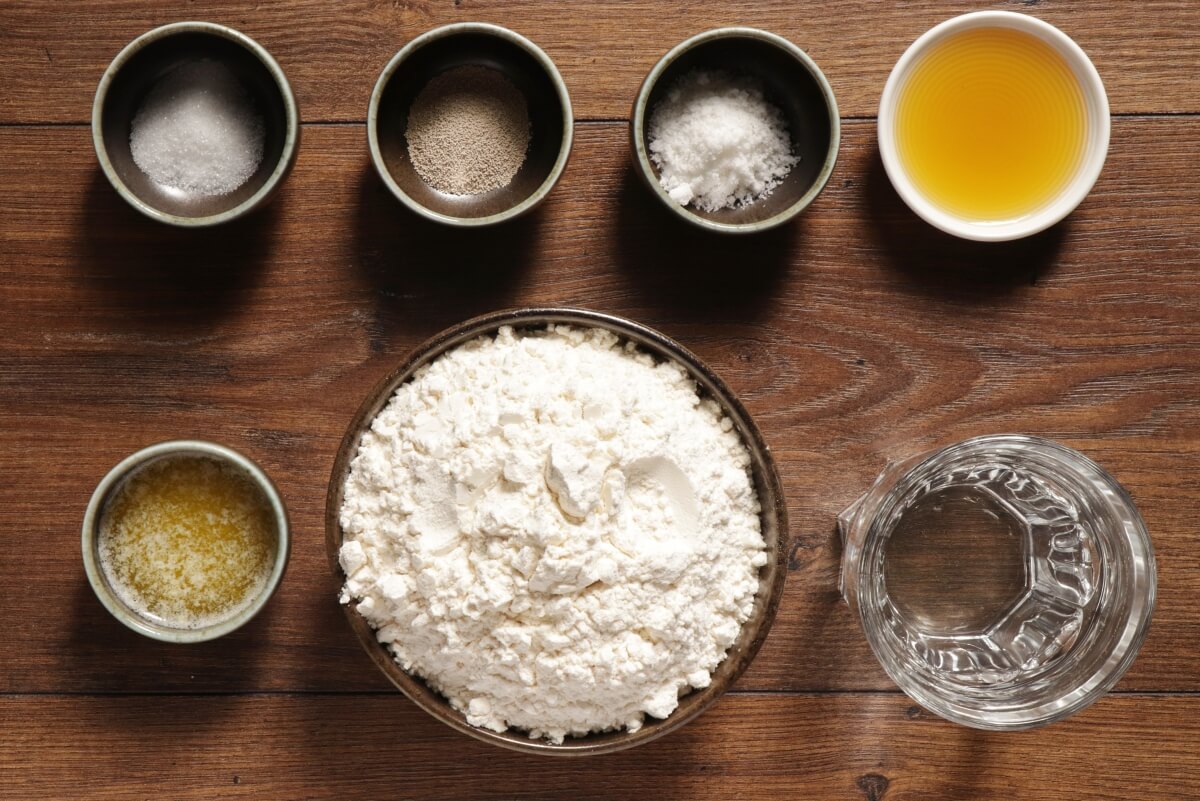 Steps to make Fougasse Bread
Combine dry ingredients

1

Add water and oil

2

Leave to prove

2h

Chill

4h

Divide dough

12

Preheat oven

Shape dough and let rise

25m

Bake

12

Serve