1 clove

Garlic

finely chopped

50 g

Breadcrumbs

wholemeal

1 medium free-range

Eggs

lightly beaten

2 tbsp

Basil

finely shredded fresh leaves

2 sprigs fresh

Thyme

leaves picked

50 g mild

Cheddar cheese

grated
Herby Stuffed Courgettes
Delicious and sweet, these Herby Stuffed Courgettes are a fantastic side dish, vegetable option, to include in your menus. My kids absolutely love these and I am always happiest when they're eating proper food.
Courgette halves stuffed with garlic, carrots, breadcrumbs and raisins, seasoned with basil and thyme and topped with grated, melted and brought to a crisp, mild cheddar cheese. Your tastebuds will be salivating!
To make Herby Stuffed Courgettes, you will need the following ingredients: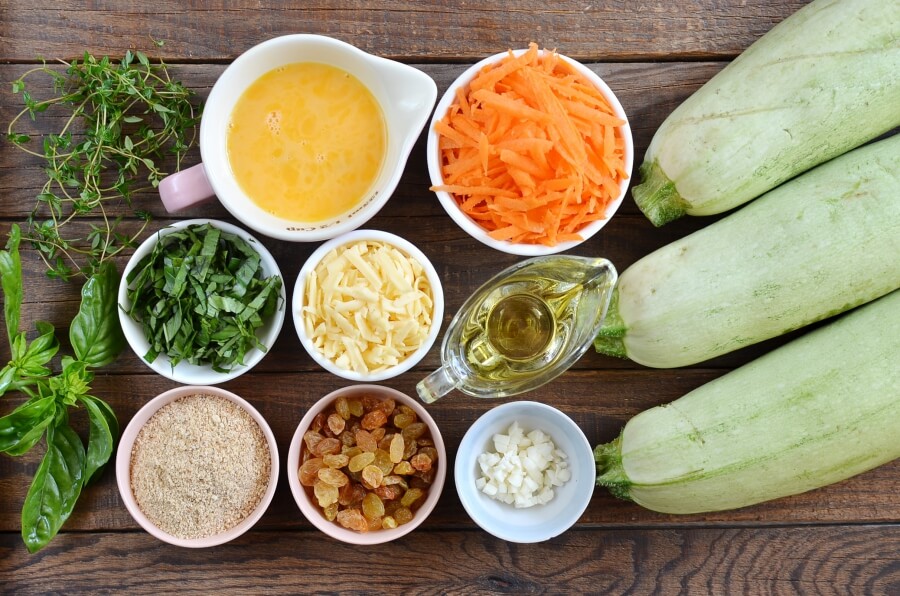 So, how to make Herby Stuffed Courgettes?
Steps to make Herby Stuffed Courgettes
Preheat oven

10

Preheat the oven to 200 °C/fan 180 °C/gas 6.

Cook courgettes

15

Cut courgettes

10

Cook courgette centers

5

Prepare stuffing

2

Stuff courgettes

5

Bake courgettes

20

Serve