½ a bunch of fresh

Coriander

destemmed and roughly chopped

½ a fresh

Red chili

seeds removed and finely sliced

4

Spring onions

trimmed and finely sliced

1 tablespoon

Olive oil

extra virgin
Corn Salsa
This Corn Salsa is a vegan dream. Use this recipe inside your tacos and burritos or just enjoy it as a salad on its own. With so many delicious and juicy salad ingredients, this dish can be filling enough too.
I like to use corn for the base of the salsa with chopped tomatoes and spring onions and seasoned with coriander, red chili, olive oil, salt and limes. Get out your sombreros! I can already smell the party!
To make Corn Salsa, you will need the following ingredients: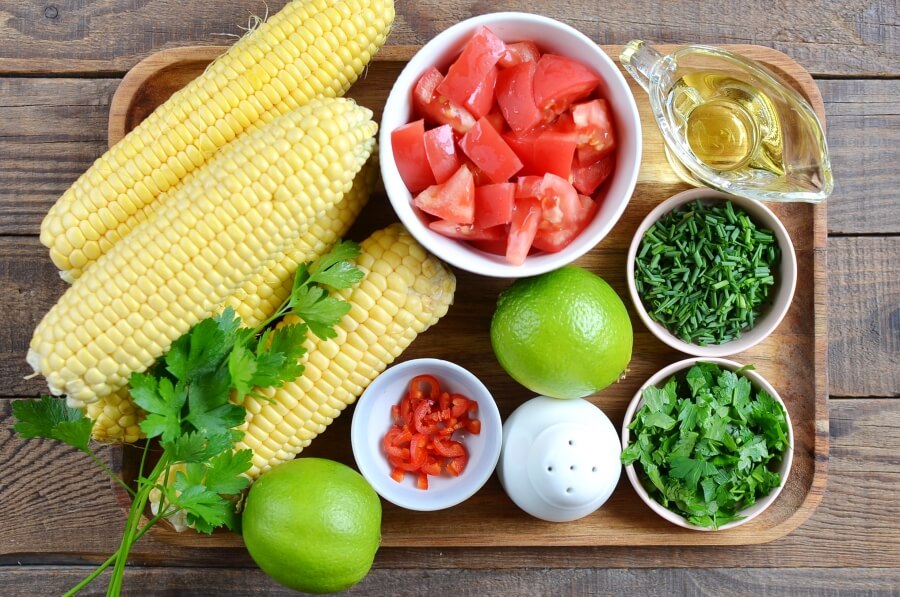 So, how to make Corn Salsa?
Steps to make Corn Salsa
Preheat grill

5

Grill corn

15

Remove kernels from cob

3

Prepare salsa

2

Serve

1