Easy Apple Galette
Get in touch with your French side with this Homemade Apple Galette! Galettes are super French, although maybe more rustic French farmhouse than chic Parisian cafe. They have a really distinctive look, as the edges of the pastry base are folded up over the filling before baking, so it looks a bit like a cross between a tart and a pie.
The filling, whether sweet or savory, pokes its head out in the middle. In this galette recipe I've used apples, but you can use whatever you fancy – peach works wonderfully! The soft apple, fragrant with cinnamon, tastes delicious against the crisp and buttery pastry. Just a reminder to make sure the butter is thoroughly chilled before you start to make the pastry – very important!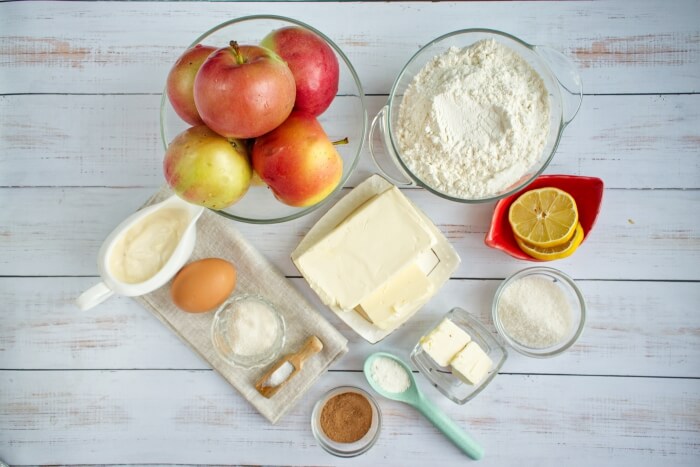 So how to cook Homemade Apple Galette?
Steps to make Easy Apple Galette
Make the pastry

5

Add the sour cream

5

Chill the pastry

30

Mix the apple filling

3

Heat the oven

5

Preheat the oven to 350°F.

Roll out the pie crust

3

Add the apple filling

3

Shape the galette

1

Add some butter

1

Make the egg wash

1

Bake the galette

45

Serving Homemade Apple Galette