German Apple Kuchen
My homemade German Kuchen recipe is wonderfully warming and full of appley goodness! It's  guaranteed to make your kitchen smell amazing! Apfel Kuchen, or apple cake, is a traditional German baked pastry, that's more of a coffeecake than a dessert. In fact I love to have this with a hot cup of tea or coffee as a mid-morning snack, especially on the weekends.
Soft, light vanilla cake is topped with slices of juicy apple and sprinkled with a cinnamon shortbread crumb, then popped into the oven. During the baking the apples go all soft and mushy, while the crumble turns a beautiful buttery golden brown. Utterly delicious!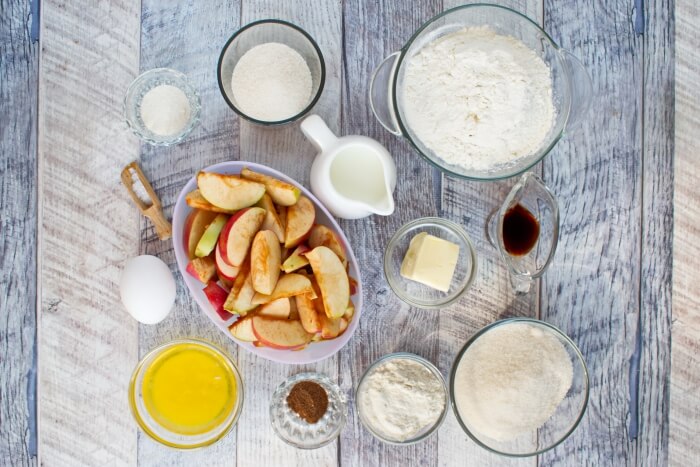 So how to cook German Apple Kuchen?
Steps to make German Apple Kuchen
Heat the oven

5

Preheat the oven to 350°F.

Blend the eggs and milk

5

Add the dry ingredients

1

Place the dough on a baking tray

3

Make the crumble topping

2

Bake the kuchen

40

Serving German Apple Kuchen