4 pounds

Lean beef

from shank, diced
Homemade Beef Bouillon
This Homemade Beef Bouillon is a wonderfully light beef bone broth in a soup bowl. I simmer lean beef shank with beef bones, whole cloves and salt for about 8 hours to make a scrumptious and wholesome beef bone broth. Add vegetables to boil during the final hour to add flavor and goodness to your dish. Serve this with our delicious pretzel rolls and you will be sorted for winter!
To make Homemade Beef Bouillon, you will need the following ingredients: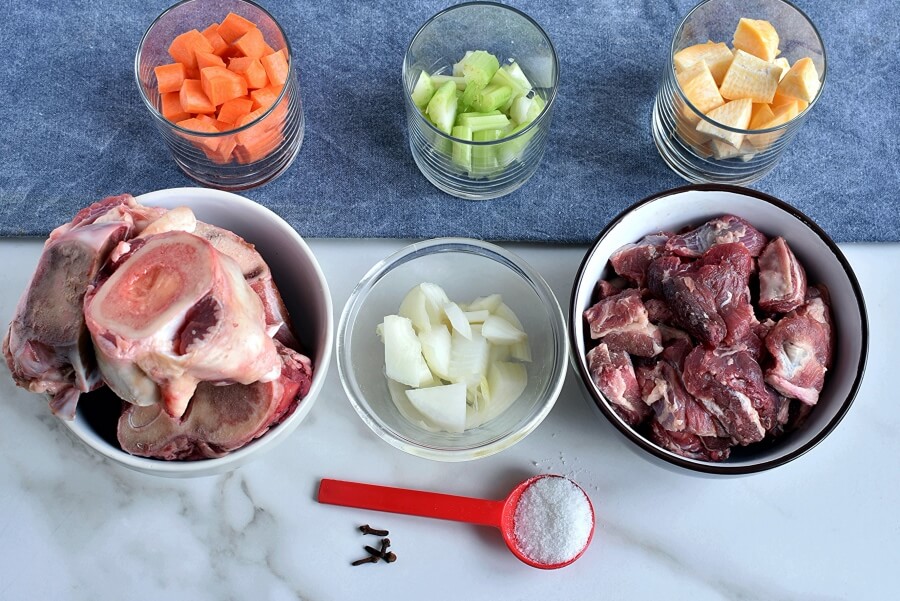 So, how to make Homemade Beef Bouillon?
Steps to make Homemade Beef Bouillon
Combine broth ingredients

2

Boil broth

10

Simmer broth

6h

Season

1

Add vegetables

1h

Strain broth

2

Reduce broth

Serve