Homemade Vanilla Custard
This thick and creamy Homemade Vanilla Custard is my version of boiled custard or southern custard as it's also known. It's a very simple method, but the most important step is to whisk the hot milk ever so slowly into the eggs to prevent them from scrambling. This way, you will end up with a luxuriously smooth, creamy custard fragrant with heady vanilla.
This boiled custard recipe is a favorite of my kids, who like it with fresh berries, or slices of banana on top.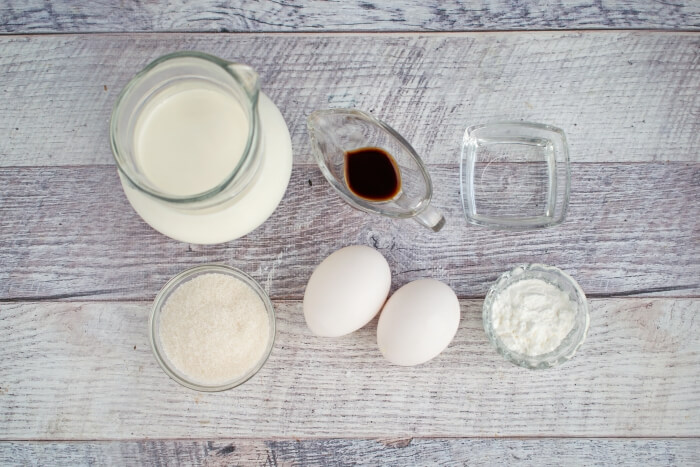 So, how to make Homemade Vanilla Custard?
Steps to make Homemade Vanilla Custard
Prepare pan of boiling water

1

If you have a double boiler, add some water to the bottom pan and bring to the boil. If not, place a pan of water on to boil and put a heatproof bowl over the top.

Heat the milk

4

Add the sugar

1

Combine the milk and eggs

3

Add the cornstarch

1

Heat the custard

10

Bring the custard to a boil and then take off the heat immediately.

Serving Homemade Vanilla Custard

5