1/4 cup

Butter

unsalted, melted
Joy's Easy Banana Bread
Rich, soft and fruity, this Joy's Easy Banana Bread is a super tasty recipe to try next time you're in a baking mood!
Banana bread is one of my favorite cakes. I love it with a cup of tea or coffee but my real treat is turning it into an extra luxurious dessert. Melt a little butter and sugar in a pan, then add two slices of banana bread and some slices of fresh banana and fry very gently until a caramel crust forms. Serve with a big dollop of creme fraiche. It's as amazing as it sounds!
But let's start with the banana bread. This simple recipe is easy to follow. Just 15 minutes and the banana bread will be in the oven, baking away and smelling incredible!
To make Joy's Easy Banana Bread, you will need the following ingredients: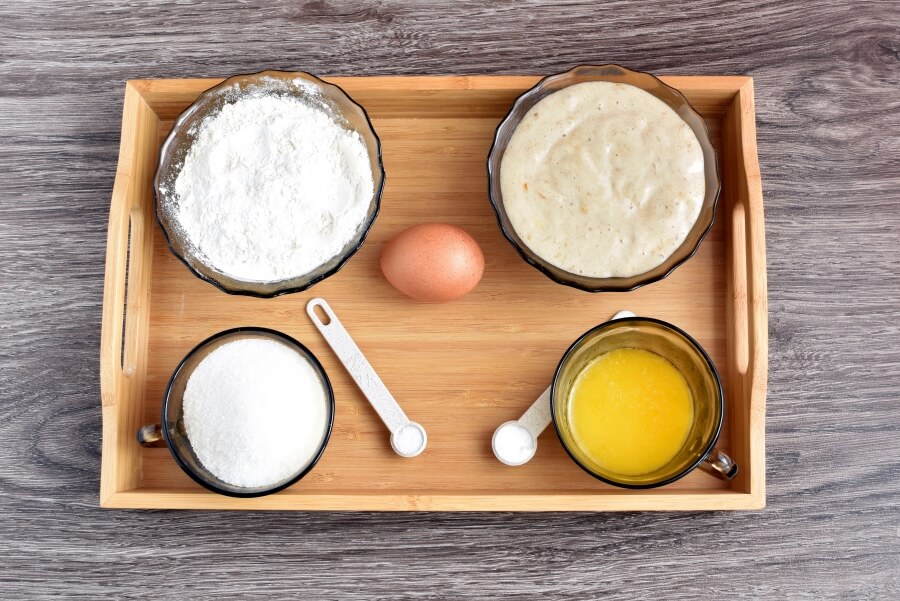 Steps to make Joy's Easy Banana Bread
Heat the oven and prepare a loaf tin

5

Mix the wet ingredients and sugar together

1

Combine the dry ingredients

1

Add the flour mixture to the batter

1

Prepare the cake for baking

1

Bake the cake

50

Cool the cake

1