Whole Wheat Pita Bread
I make this Whole Wheat Pita Bread recipe regularly when I feel like making healthy lunches or to accompany hummus or baba ganoush dips. You don't have to fear making your own pita bread – it's actually really simple and fun too! Plus, you get to enjoy the bread once it is cooked!
Make dough by mixing flour, water, sugar, yeast, salt and some olive oil. Knead until you have a moist and soft dough which is also smooth and springy. Once the dough has doubled in size, you are ready to shape and cook the pitas. Make sure your oven is hot to bake these – around 480 ºF!
To make Whole Wheat Pita Bread, you will need the following ingredients: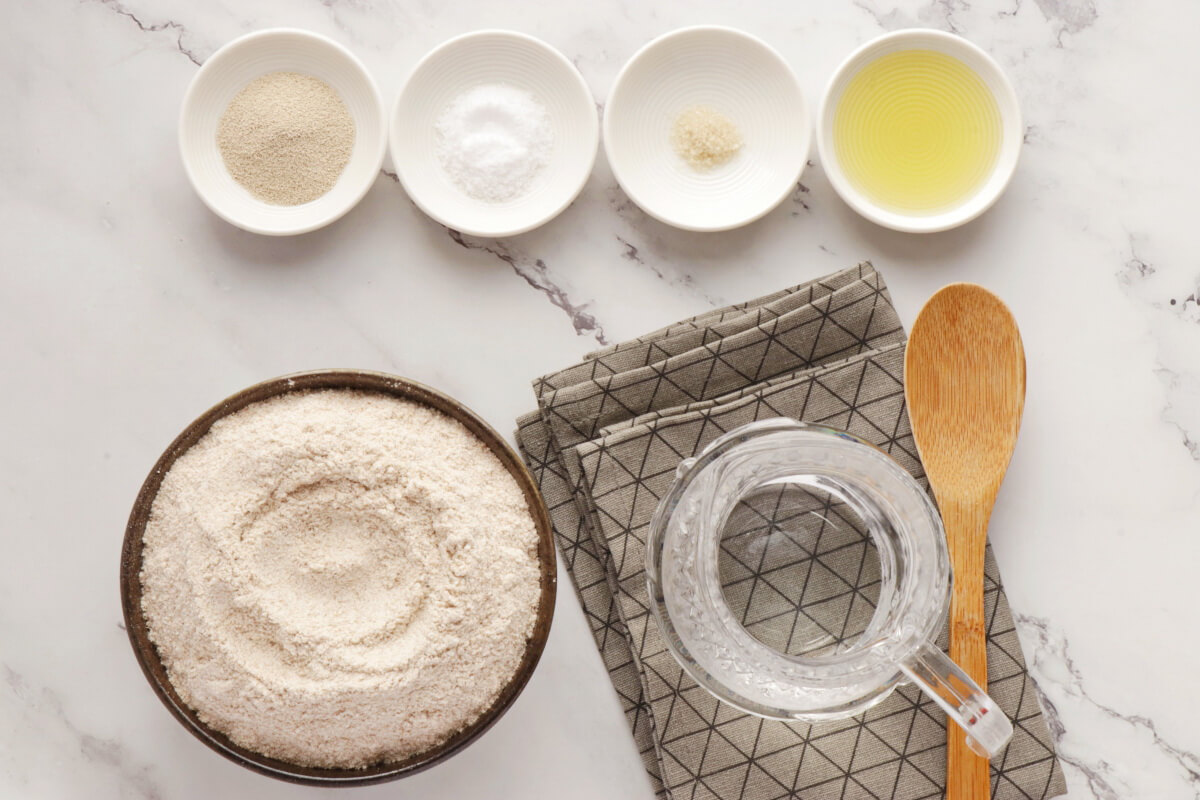 Steps to make Whole Wheat Pita Bread
Combine yeast, water and sugar

15

Mix flour, salt, oil and water

2

Add dissolved yeast

1

Knead dough

5

Leave to proof

2h

Heat oven

Preheat the oven to 480 ºF with a baking sheet in it.

Shape the pitas

2

Roll out pita breads

30

Bake

5

Serve