For gingerbread scones:

For maple glaze:
Maple Glazed Gingerbread Scones
These Maple Glazed Gingerbread Scones are one of the best recipes for Christmas desserts that I know! I love these gorgeous scones flavored with spices like cinnamon, cloves and ginger.
To make these delicious scones, start by freezing butter to make it easier to grate. Mix the dry ingredients together before whisking eggs, maple syrup, molasses, and milk. Grate butter into the flour mixture and work it in using your hands or with a pastry cutter until crumbs form. Stir in the wet ingredients until just combined. Form the dough into a thick circle and chill in the freezer for 15 minutes. Remove the dough from the oven and place on a prepared baking sheet. Cut the dough into eight or ten wedges and brush with a thin layer of egg whites. Bake for 15 minutes in the oven until golden brown. Make glaze by melting butter and adding powdered sugar, vanilla, and maple syrup. Stir until smooth and spoon over the tops of the scones – the glaze should set almost immediately.
To make Maple Glazed Gingerbread Scones, you will need the following ingredients: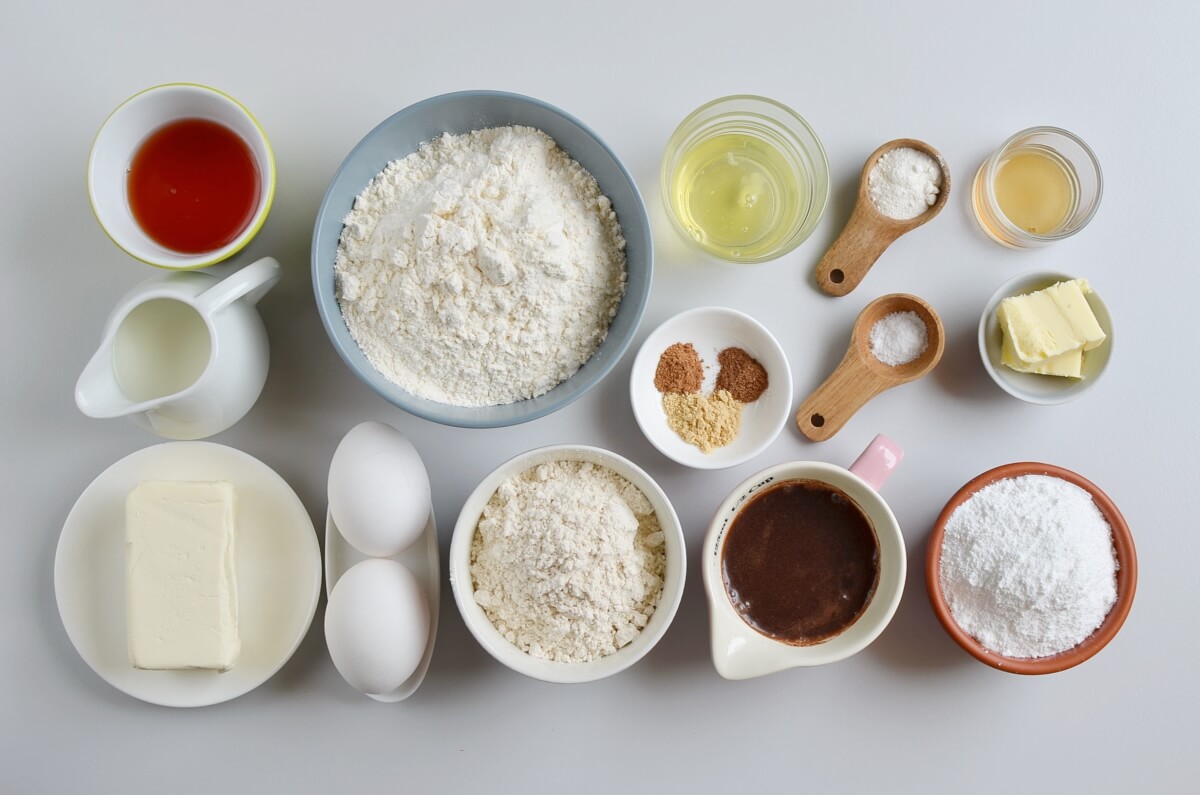 Steps to make Maple Glazed Gingerbread Scones
Freeze butter

30

Mix dry ingredients

1

Whisk wet ingredients

3

Combine butter with dry ingredients

5

Add wet ingredients

3

Bring dough together

15

Heat oven and line baking sheet

1

Place dough on baking sheet

1

Cut into scones

2

Brush with egg whites

1

Bake

15

Make glaze

3

Glaze scones

5

Serve