On-The-Go Pancake Muffins
These On-The-Go Pancake Muffins are a quick and easy sweet treat to make for breakfast or a mid-afternoon snack. This is a new way to enjoy pancake batter – baked rather than fried in a pan and it tastes all the better for it in my opinion! Let me know what you think if you make this!
Start by combining flour, baking powder, and salt before adding the eggs, melted butter, and maple syrup and milk. Whisk until fully combined. Distribute the batter evenly in a 12-cup non-stick muffin tin and top with fruit and chocolate chips. Bake in the oven. Enjoy while still slightly warm from the oven.
To make On-The-Go Pancake Muffins, you will need the following ingredients: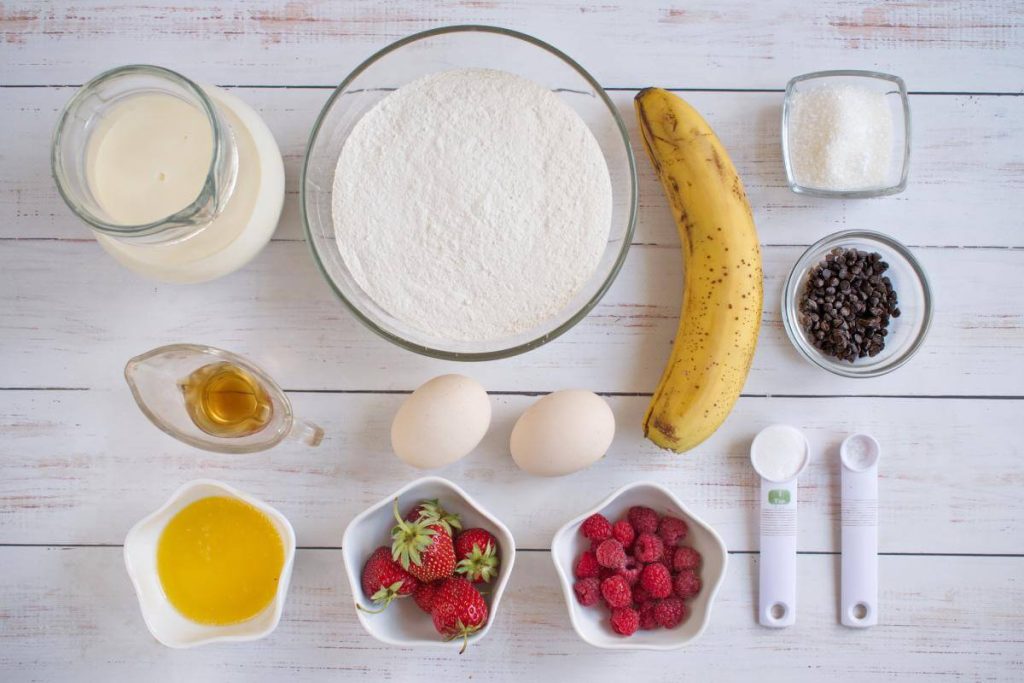 Steps to make On-The-Go Pancake Muffins
Heat oven and prepare a muffin tin

Preheat the oven to 375 ºF. Lightly grease a muffin tin or line with paper liners.

Mix dry ingredients together

1

Add wet ingredients

3

Cook the pancake

5

Top with fruit and chocolate chips.

2

Bake

25

Serve