1 cup

White whole-wheat flour

1 ½ cups

Pears

about 1 ½ medium pears

Brown sugar topping:
Pear Oatmeal Muffins
These delicious Pear Oatmeal Muffins are packed with fresh juicy pears and flavored with warming cardamom and vanilla. They are made with simple wholesome ingredients like milk, eggs, and rich olive oil. Made with brown sugar, these muffins are the perfect sweetness. I also use a 50:50 mix of old-fashioned oats and whole-wheat flour to add a healthy kick of fiber.
This recipe is as simple as any other muffin recipe. There is only one difference that needs to be observed: The soak. Combine the oats and milk in a large bowl and allow to sit for 15 minutes. Do not skip this wait time. Grease a muffin pan, combine the dry ingredients, dice the pears, and just let the oats do their thing. Next, stir the olive oil, egg, sugar, and vanilla extract into the soaked oat mixture. Stir in the dry ingredients, and then gently fold the pears into the batter. Spoon the batter into the muffin pan and top with the butter and sugar mixture. Bake until golden brown, and enjoy these muffins warm from the oven.
To make the Pear Oatmeal Muffins, you will need the following ingredients: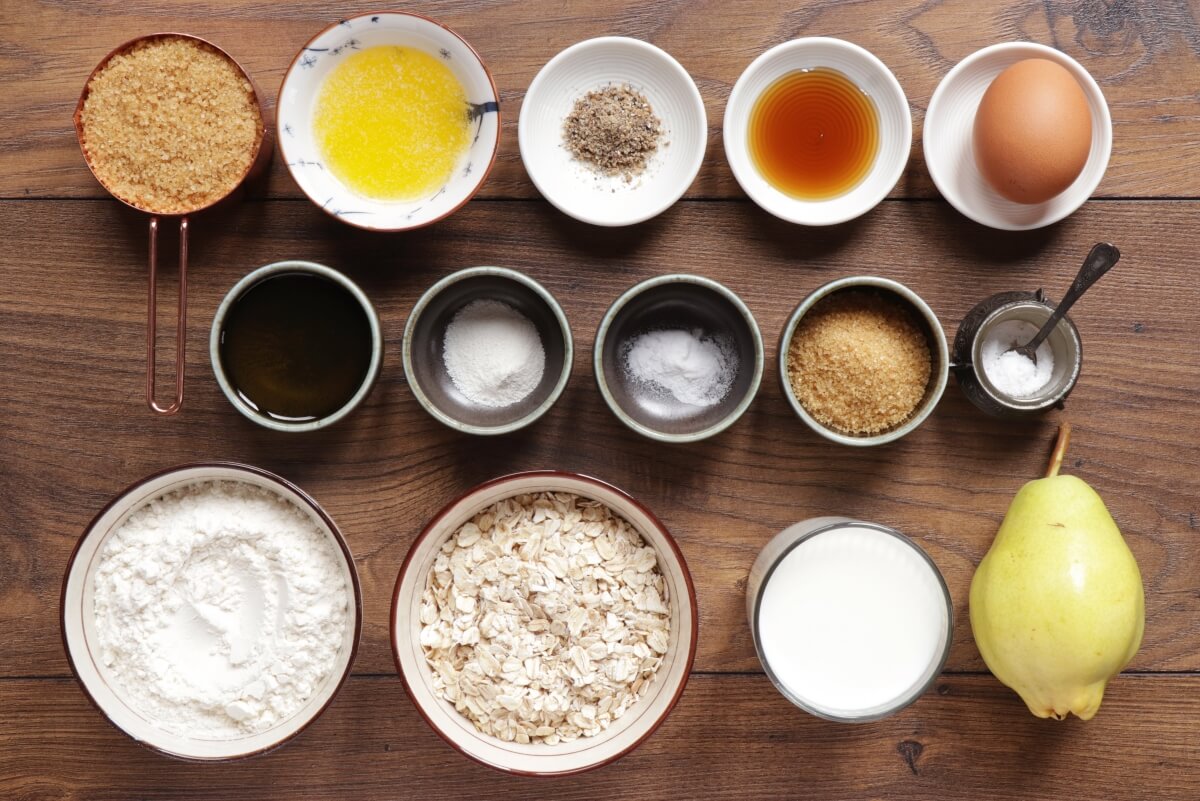 Steps to make Pear Oatmeal Muffins
Soak oats

15

Heat oven and prepare muffin pan

1

Combine dry ingredients

1

Combine wet ingredients

1

Combine dry and wet ingredients

1

Fold in pears

1

Prepare brown sugar topping

1

Spoon batter into muffin pan

2

Bake

15

Cool

10

Serve