6

Large eggs

at room temperature

1⅓ cups

All-purpose flour

For dust the finished cake:
Sharlotka (Russian Apple Cake)
This Sharlotka – Russian Apple Cake recipe is a delicious dairy-free apple cake recipe. It contains no butter, no milk. It is really easy to assemble and is light and fluffy yet moist at the same time thanks to chunks of diced apple.
Start making the apple Sharlotka cake by peeling and coring apples and cutting them into small cubes. Beat eggs and sugar until thick and fluffy. Combine flour with a pinch of baking powder. Combine the flour and egg mixture before adding apples. Top with remaining apples and bake for 1 hour. Dust with powdered sugar before serving.
To make Apple Sharlotka (Russian Apple Cake), you will need the following ingredients: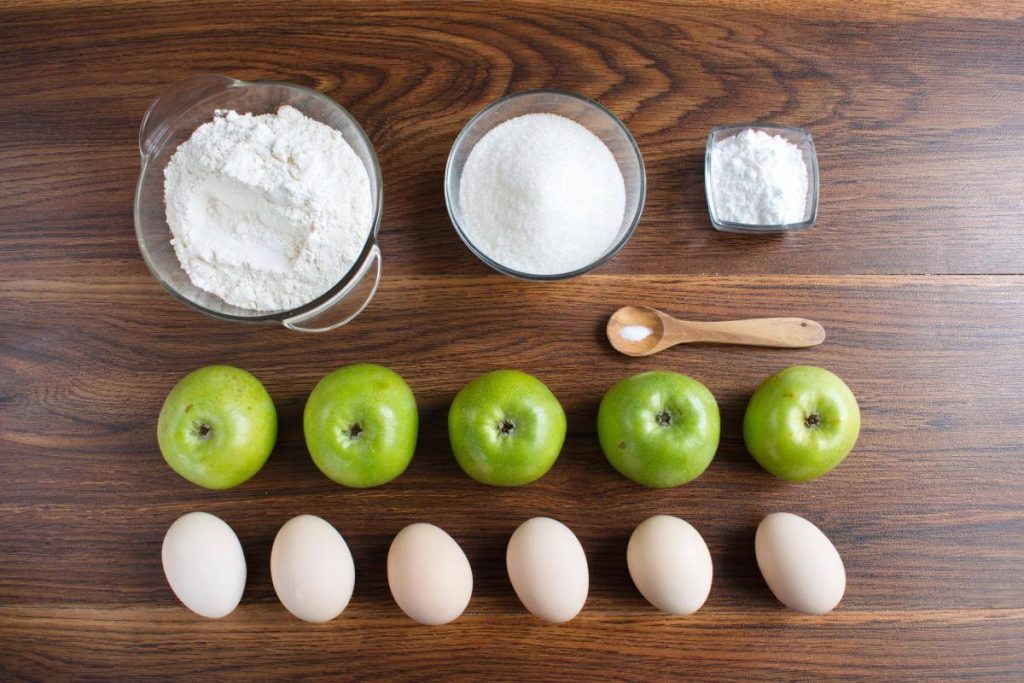 Steps to make Sharlotka (Russian Apple Cake)
Heat the oven and prepare a pan

Preheat the oven to 340 °F. Grease and line a 9-inch springform pan.

Prepare apple

5

Beat eggs and sugar

6

Sift the flour

1

Fold the wet and dry ingredients together

1

Add apples

1

Put the cake mixture in the pan

1

Bake

60

Leave to cool

Serve