For the topping

For the cake

1 cup

Butter

at room temperature

4 oz

Cream Cheese

at room temperature
French Apple Cake
My French Apple Cake recipe is a take on a classic upside down cake. Everyone knows that French cooking is the pinnacle of world cuisine. This apple cake recipe features French cooking techniques that elevate it from simplicity to decadence.
Start by making a simple caramel – the French way (using only sugar and water). Place this in the bottom of a springform baking pan and arrange apple slices on top. Make a traditional sponge using sugar, butter, eggs, flour, and add the secret ingredient: cream cheese! Bake in the oven and once it has cooled, invert the baking pan and turn it out. You'll have a delicious sponge with caramelized apples on top! 
To make French Apple Cake, you will need the following ingredients: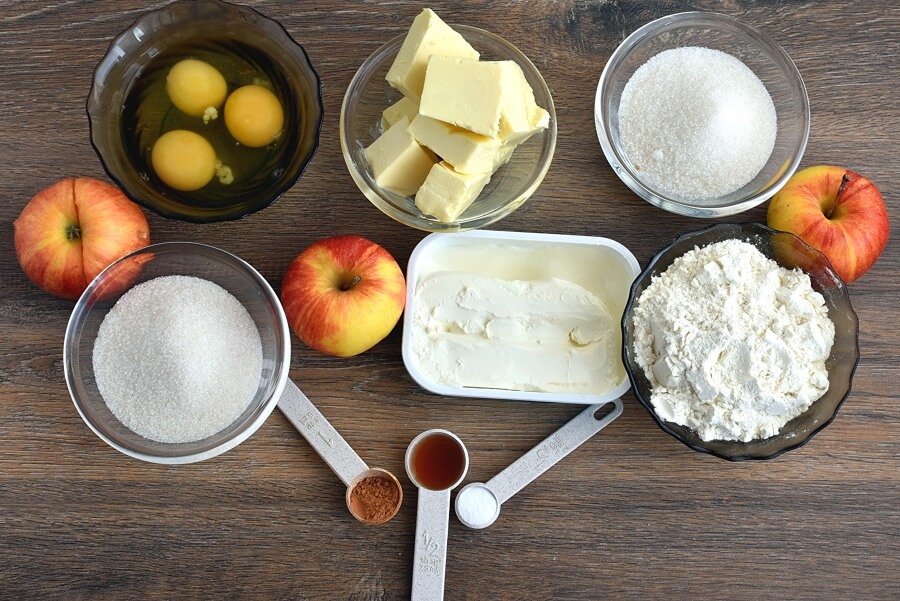 So, how to make French Apple Cake?
Steps to make French Apple Cake
Heat the oven and prepare a pan

5

Make caramel

3

Pour caramel into the pan

5

Cream the butter and sugar

2

Add cream cheese

2

Add eggs

3

Sift the flour and baking soda

3

Put the batter in the pan

2

Bake

40

Leave to cool

30

Allow the cake to cool for 30 minutes in the pan before inverting it onto a serving plate.

Serve