Slow Cooker Corn on the Cob
Looking for something healthy but still crowd-pleasing? Try this Slow Cooker Corn on the Cob recipe! When it comes to entertaining in the summer, corn on the cob is a no-brainer. This is my hands-down favorite and easiest way to prepare a delicious and timeless summer side dish. It needs just five minutes of active prep time and uses only five ingredients. Simply seasoned with salt, pepper, and butter, it's juicy, tender, and moist. Can't lose.
Fresh corn can be found in abundance at farmers' markets right now. Just husk the corn and remove all the silk, then brush all over with olive oil. Season with salt and black pepper. Pour the water into the bowl of your slow cooker. Add in the corn and cover. Cook on high for 3 hours or low for 6 hours. Serve hot with plenty of butter. Enjoy!
To make the Slow Cooker Corn on the Cob, you will need the following ingredients: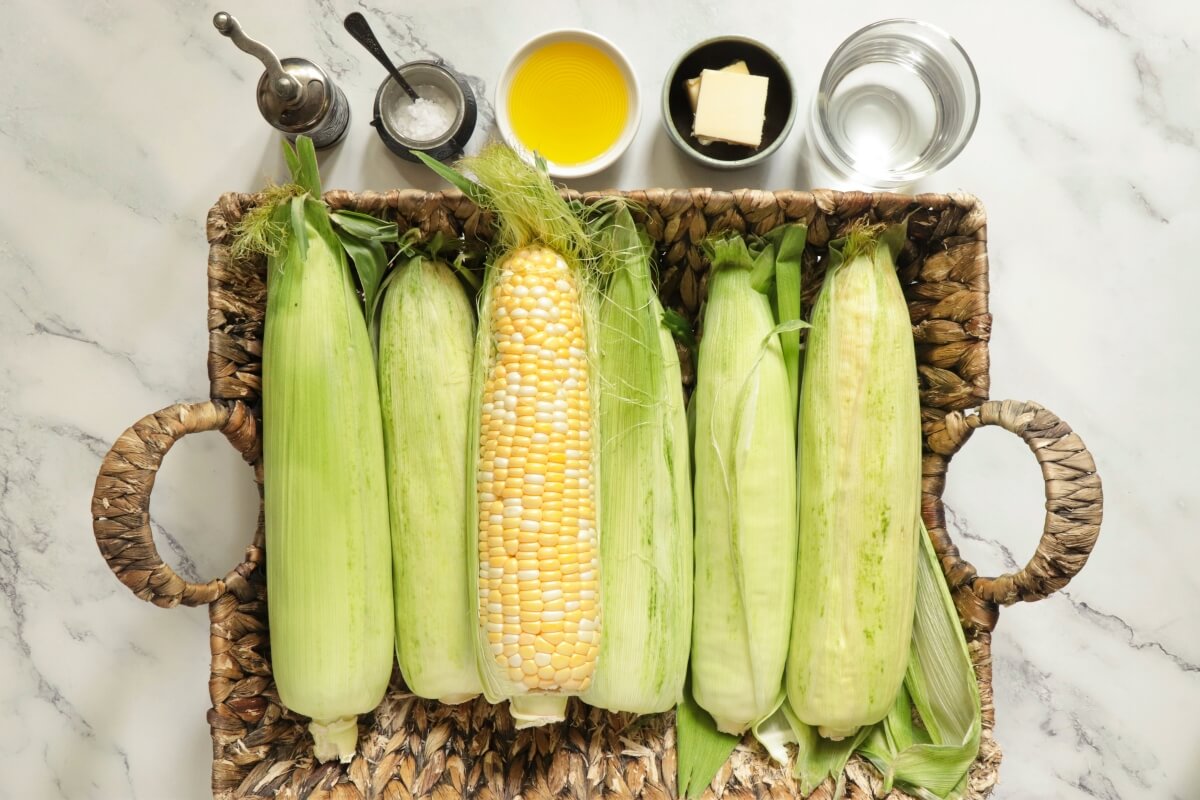 Steps to make Slow Cooker Corn on the Cob
Prepare corn

4

Combine ingredients

1

Cook

3h

Serve