Vegan Cabbage Fritters
Looking for a new plant-based recipe that is not boring and bland? Give these Vegan Cabbage Fritters a try! It's an exciting way to eat cabbage for lunch. Enjoy these delicious fritters colored and spiced with turmeric and packed with shredded carrots. They are extra crispy on the outside and soft and tender on the inside. Besides, these can be made in only a few easy steps!
To make these, I shred vegetables using a handheld grater. Alternatively, use your food processor to shred the cabbage and carrots in under a minute. Next, make the fritter batter by mixing all of the ingredients. Once the mixture is combined, create fritters and cook for 5 minutes per side until golden and crispy. Serve warm with a sauce of choice, and enjoy!
To make Vegan Cabbage Fritters, you will need the following ingredients: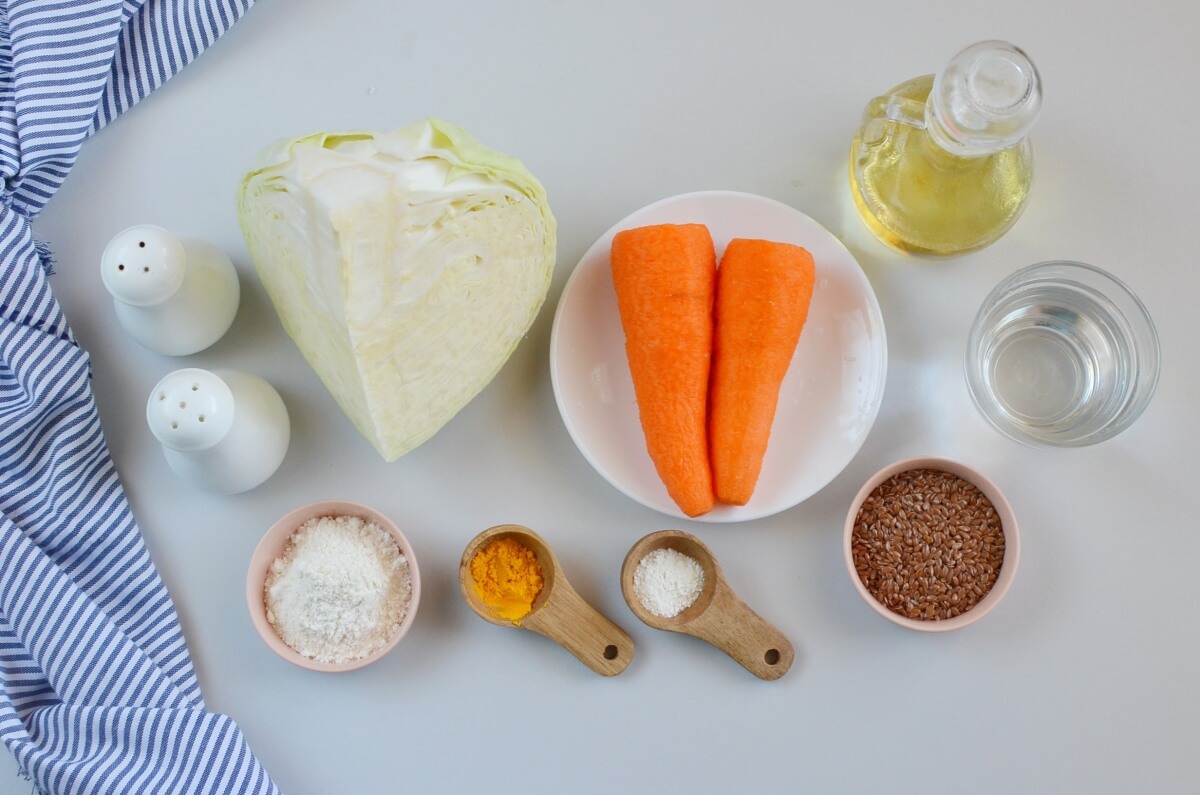 Steps to make Vegan Cabbage Fritters
Soak flax seeds

1

Shred cabbage and carrots

10

Make fritter batter

3

In a large bowl, mix together the shredded cabbage and carrots, 2 tablespoons all-purpose flour, 1 teaspoon baking powder, 1 teaspoon turmeric, and salt and black pepper to taste. Add in the soaked flax seeds and mix to combine. The batter will be a little wet and sticky. If it is too wet, add a little flour.

Make fritters

10

Cook

15

Serve