Indian Cabbage Cutlets
These Indian Cabbage Cutlets are delicious, tasty pan-fried treats. Crispy on the outside, but soft on the inside. These little cabbage cutlets are very easy to make and will go down a treat with the whole family.
To make these little fired patties, start by chopping cabbage and cooking it before draining it completely. Cook onions and crushed garlic until the onions become tender and golden. Place the cooked and drained cabbage in a large bowl with the cooked onions, parsley, eggs, semolina, thyme, salt and pepper. Mix all the ingredients well fully incorporated and add more semolina as required. Shape the cabbage mixture into cutlets and fry until golden on each side. Transfer the cooked cutlets to a paper towel to absorb excess oil. Serve with sour cream and dill, yogurt or a fresh salad.
To make my version of Indian Cabbage Cutlets, you will need the following ingredients: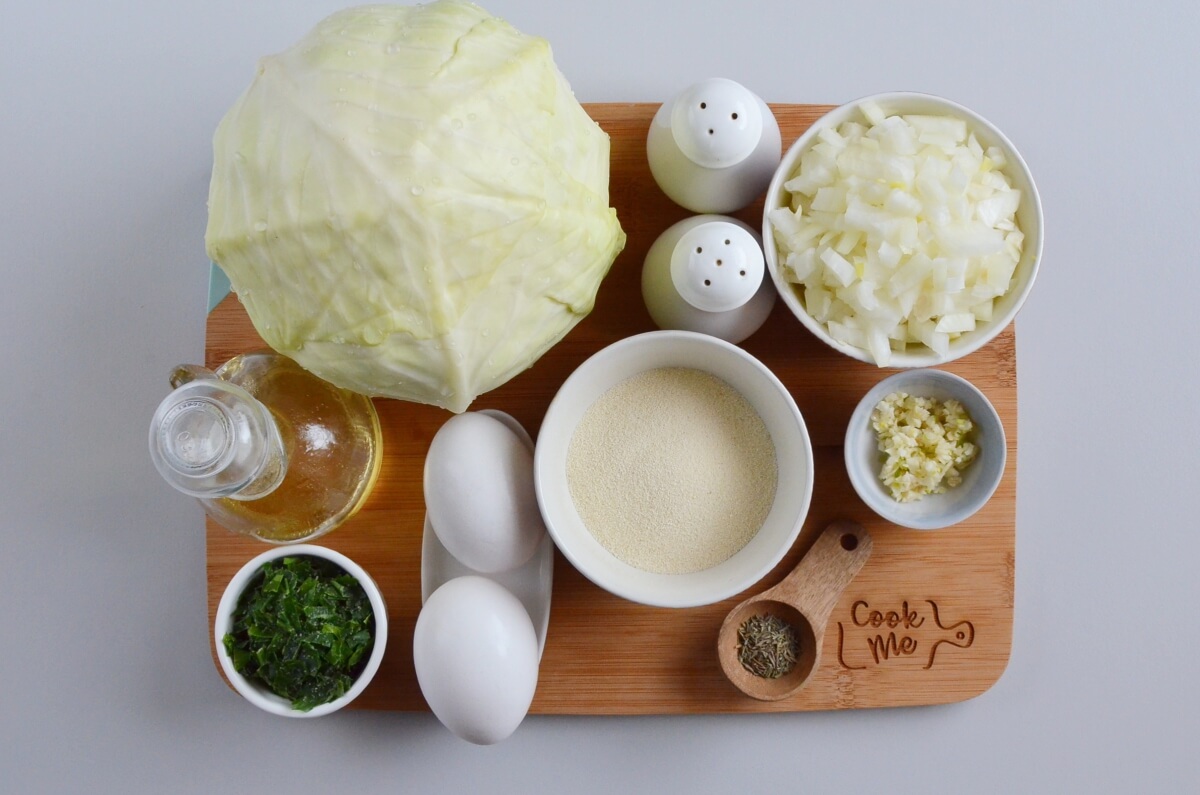 Steps to make Indian Cabbage Cutlets
Cook cabbage

20

Sauté onions and garlic

7

Make cutlet mixture

12

Place the cooked and drained cabbage in a large bowl along with the cooked onions, ¼ bunch of parsley, 1 teaspoon of thyme, 1 teaspoon of salt, and ½ a teaspoon of black pepper. Combine all of the ingredients well until fully incorporated, adding more semolina if necessary. Set the mixture aside for 10 minutes.

Heat oil

3

Shape cutlets

15

Cook cutlets

20

Drain excess oil

3

Serve