Watermelon Homemade BBQ Sauce
Watermelon Homemade BBQ Sauce is a summer staple in my kitchen. I can't count the number of batches I make of this each summer. It is the perfect sauce to marinate meat before cooking. I also use it as a BBQ dipping sauce. So many people ask me for the recipe when they taste it and I'm putting it here for you to try! 
It couldn't be easier to make this sauce. Start by blending watermelon in a food processor or blender until you have a smooth puree. Bring the watermelon puree and the rest of the ingredients to a boil. Simmer until the sauce thickens. When it has cooled slightly. Taste it and adjust the seasoning. This sauce will keep for a few days in the refrigerator. 
To make Watermelon Homemade BBQ Sauce, you will need the following ingredients: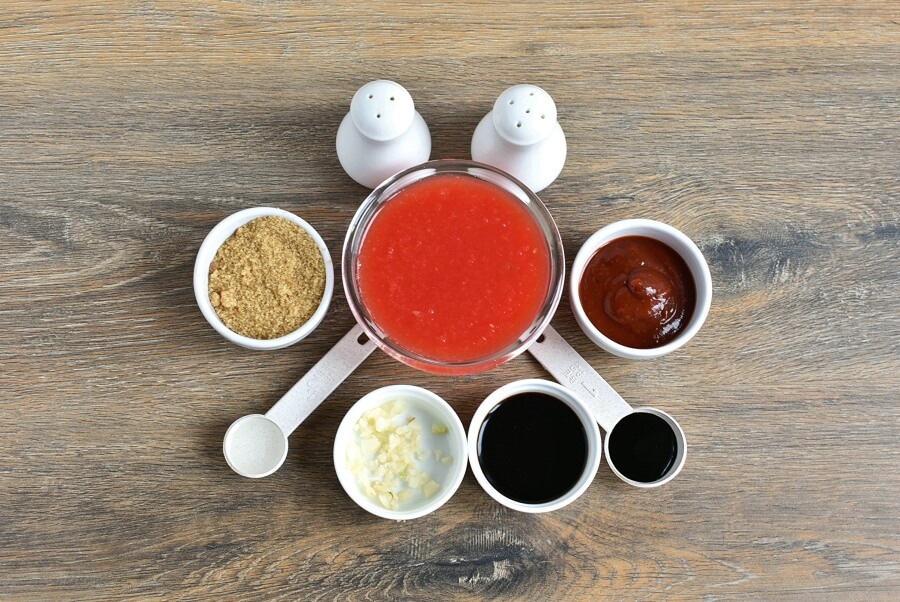 Steps to make Watermelon Homemade BBQ Sauce
Boil the ingredients

4

Simmer

10

Taste and season

1

Serve