Homemade Wonton Wrappers
The last time I planned to make wontons, I realised at the last minute I didn't have any Wonton Wrappers in my freezer, and I couldn't drive to the Asian grocery store to get new ones. Devastated, I called my friend to see what I could do and she simply said: "Why not make your own?" Why not, indeed? I had always assumed that it would be very difficult to make wonton wrappers from scratch, but how happy was I to be proved wrong!
All you need to make your own wrappers is egg, water, flour and some salt. Start by mixing dry ingredients together. Slowly add a mixture of egg and water and bring together to form a dough. Knead the dough and divide in two. Leave to rest under a damp towel before dividing into smaller pieces. Use these whenever you have a recipe that requires wonton wrappers.
To make the Wonton Wrappers, you will need the following ingredients: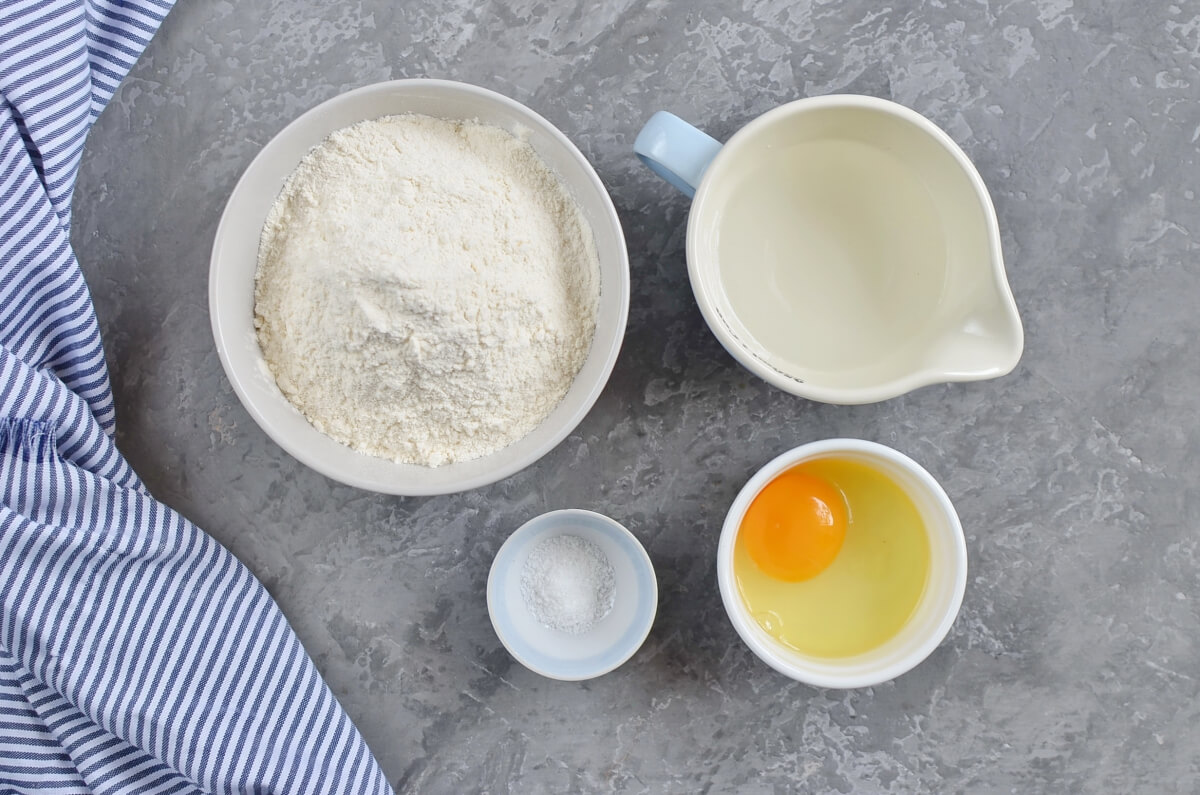 Steps to make Homemade Wonton Wrappers
Combine egg and water

1

Mix flour and salt

1

Add egg mixture to dry ingredients

2

Knead

3

Leave the dough to rest

10

Cut into individual pieces

10

Serve