1 cup

Cheddar cheese

shredded

2 tsp

Vegetable oil

as needed
Zucchini Cheddar Pancakes
I love these Zucchini Cheddar Pancakes for brunch, any day of the week. They're just that much healthier with zucchini and full fat cheddar cheese for those who follow a high fat and protein diet.
With the cheese melted into the batter while cooking, these yummy pancakes are ready to eat, hot off the frying pan! Add a dash of butter on top if you wish! And a tall, freshly squeezed, glass of orange juice!
To make Zucchini Cheddar Pancakes, you will need the following ingredients: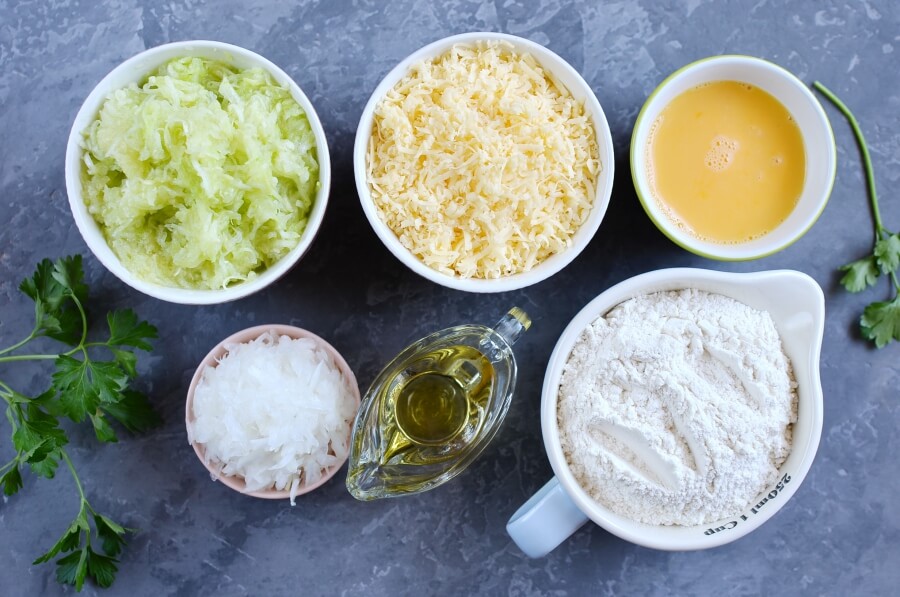 So, how to make Zucchini Cheddar Pancakes?
Steps to make Zucchini Cheddar Pancakes
Combine filling ingredients

3

Prepare pancake mix

3

Cook pancakes

20

Serve

2