Top 10 Low Cholesterol Recipes
Recipes for Better Heart Health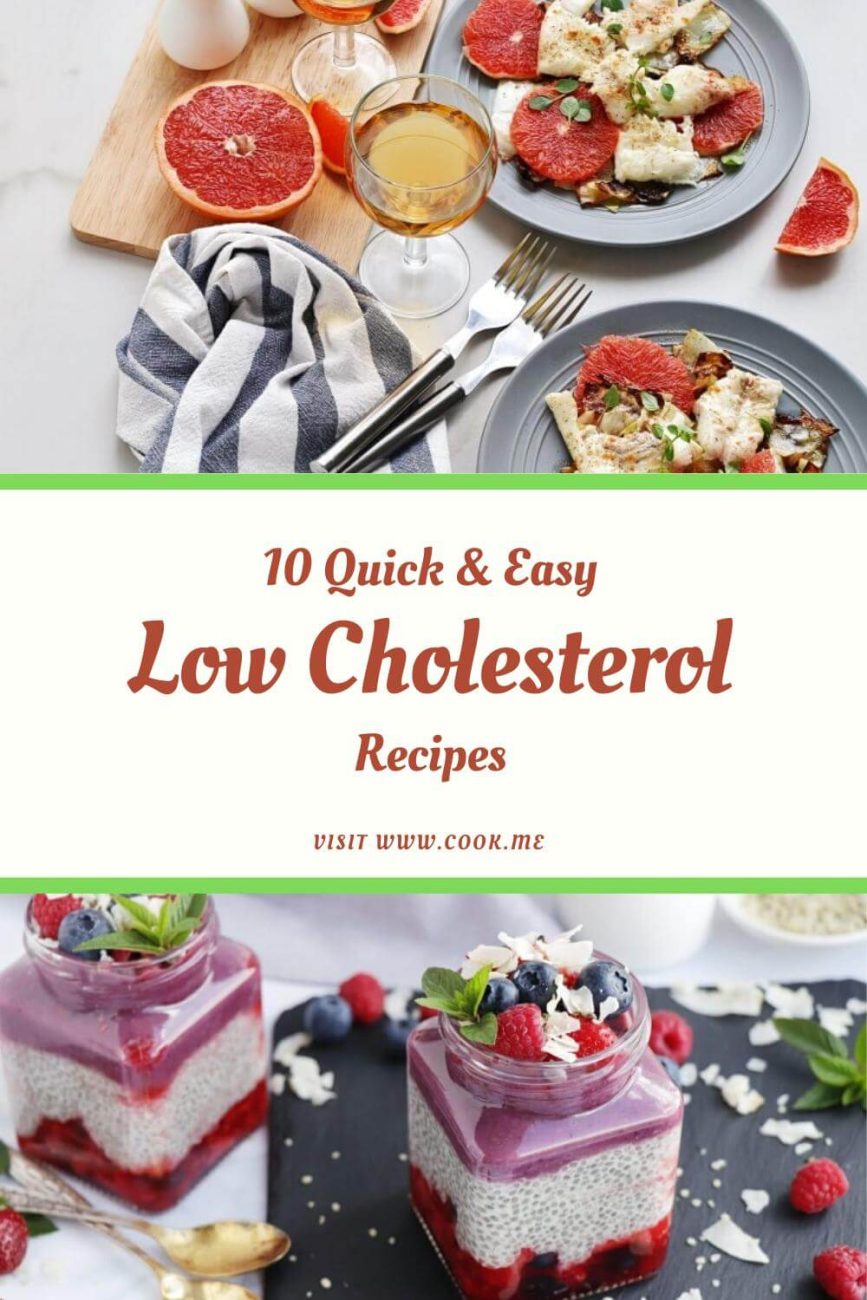 These Chia, Acai and Strawberry Layered Breakfast Jar puddings make a nutritious vegan breakfast that will keep you going all the way to lunchtime. They contain almond butter for an energy boost, chia seeds which are a fantastic source of fiber and acai powder which contains antioxidants and the fresh flavors of strawberry and banana.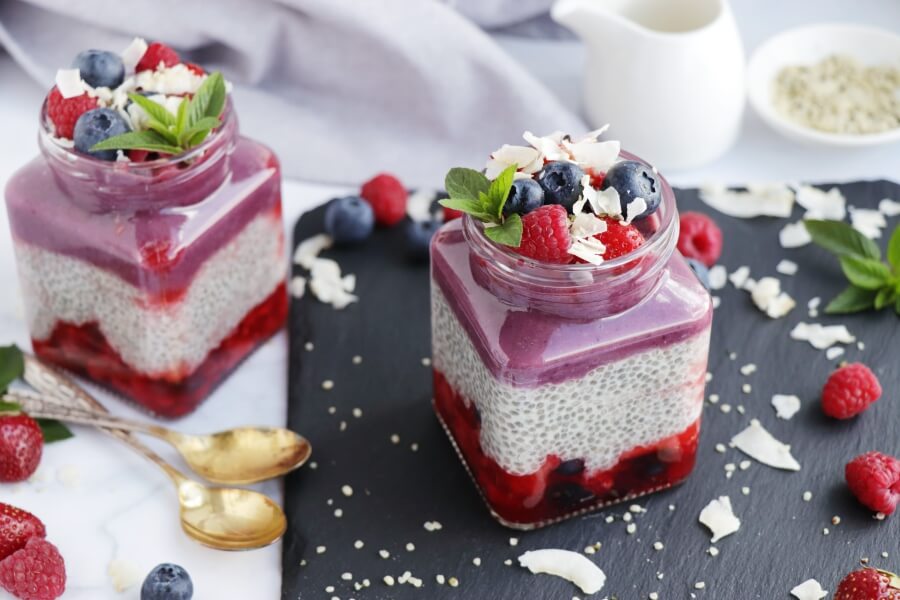 Ingredients for Chia, Acai and Strawberry Breakfast Jar:
FOR THE CHIA PUDDING
4 tbsp Chia seeds
1 cup Almond milk
1 pinch Vanilla powder

FOR THE BERRY PUREE
Strawberries
Raspberries
Blueberries

FOR THE ACAI SMOOTHIE
1 cup Strawberries
1 ripe Bananas
1 tbsp Almond butter
2 tsp Coconut flakes
3-4 Spearmint leaves
¼ cup Almond milk

FOR THE GARNISH
Strawberries
Raspberries
Blueberries
Coconut flakes
Spearmint leaves
2 tsp Hemp hearts
Mediterranean Chickpea Naan Wraps are one of my favorite weekday lunches. I love the combination of creamy chickpeas with fresh cucumber, tomato and red onion. And the best thing is that these wraps are super healthy too.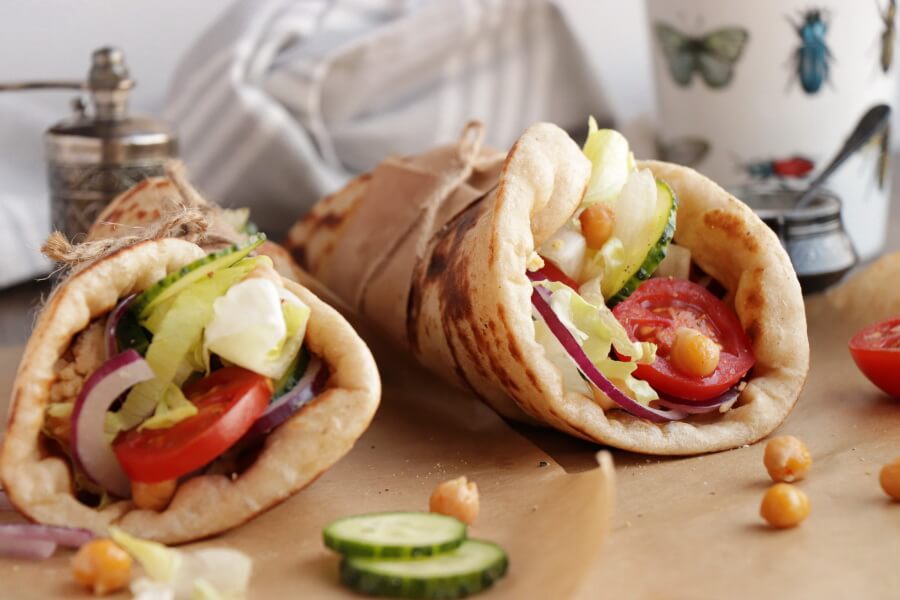 Ingredients for Mediterranean Chickpea Naan Wraps:
2 Naan wraps
1 15 oz can Chickpeas
2 tsp Olive oil
2 tsp Lemon juice
½ tbsp Nutritional yeast
½ tsp Sea salt
½ tsp Ground paprika
¼ tsp Black pepper
½ cup Romaine lettuce
4 Cherry tomatoes
¼ cup Red onion
¼ cup Cucumber
¼ cup Hummus
This is a 30 Minute Spicy Lentil Bolognese that will be putting in a regular appearance in your kitchen. It is super quick and easy to make. It's very filling too and completely vegan which makes it the number one summer dinner recipe in …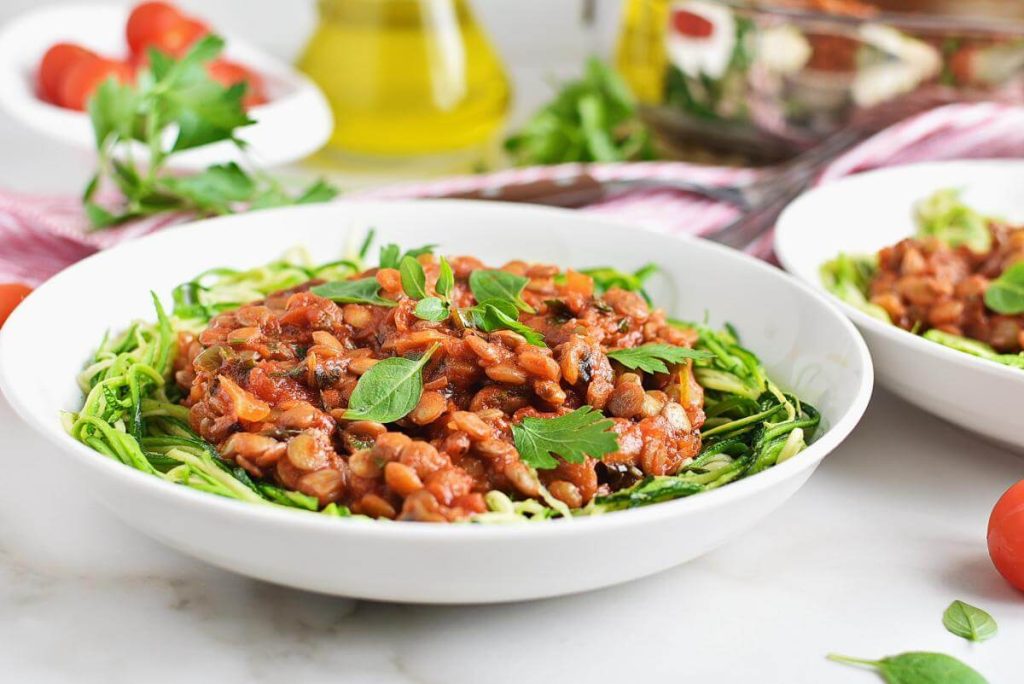 Ingredients for 30 Minute Spicy Lentil Bolognese:
2 cups Lentils
1 tbsp Olive oil
2 cloves Garlic
½ medium Onion
1 (15 oz) can Tomatoes
1-2 Green chili
1 (15 oz) Can crushed tomatoes
¼ cup Parsley
½ cup Basil
¼ tsp Black pepper
½ tsp Dried oregano
1 pinch Smoked Paprika
¼ tsp Chili powder
¼ tsp Red chili powder
2 Zucchini
This Beetroot, Cumin & Coriander Soup with Yogurt is the soup recipe you need if you are entertaining guests at lunch. The recipe serves 4, but you can easily double (or triple!) it if you are feeding a crowd. As it happens, whenever I make this …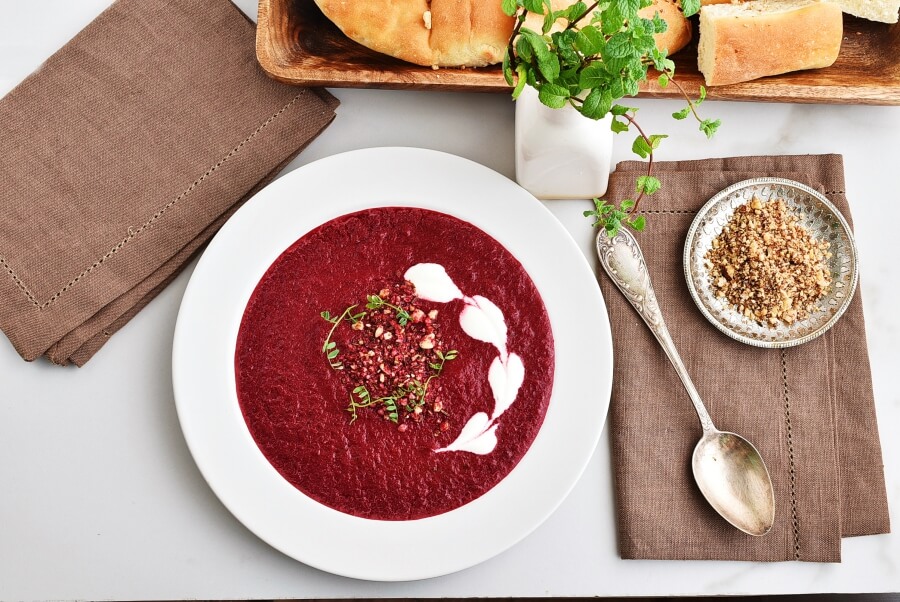 Ingredients for Beetroot, Cumin & Coriander Soup with Yogurt :
2 tbsp Olive oil
2 Red onion
2.2 lb Beetroots
1 tsp Chili flakes
1 tbsp Cumin seeds
1 ½ tbsp Coriander seeds
1 tbsp Red wine vinegar
5 cups Vegetable stock
1/3 cup Hazelnuts
1 tbsp Sesame seeds
4 tbsp Yogurt
If you've followed my recipes for a while now, you'd know I love sandwiches. Sometimes, I crave a healthy lunch and this Salad Cress Avocado and Chickpea Open Sandwich just cannot be beaten! This recipe is slightly different to my …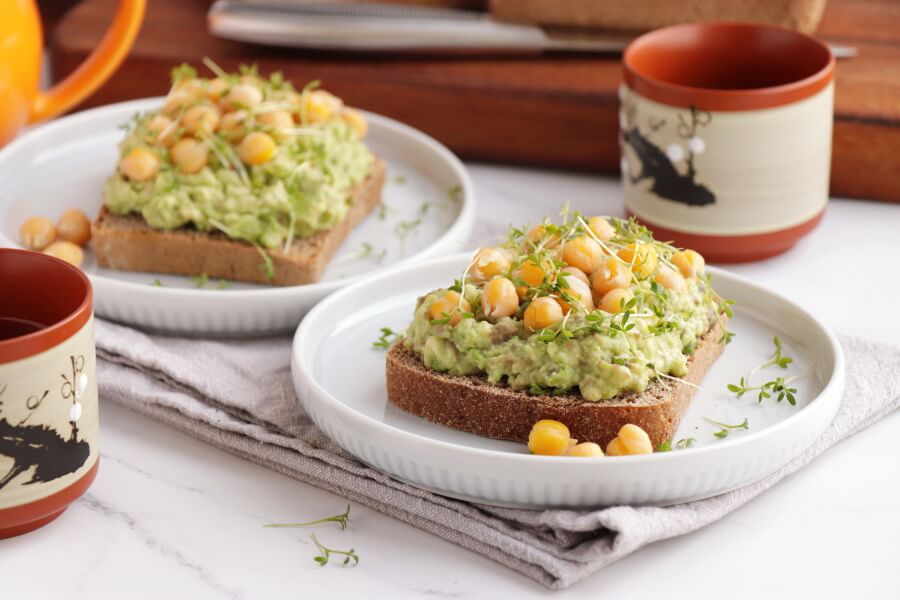 Ingredients for Salad Cress Avocado and Chickpea Open Sandwich:
2 slices Brown bread
1 punnet Watercress microgreens
1 Avocado
1 tbsp Lemon juice
from ½ lemon Lemon zest
2.5 oz Chickpeas
Black pepper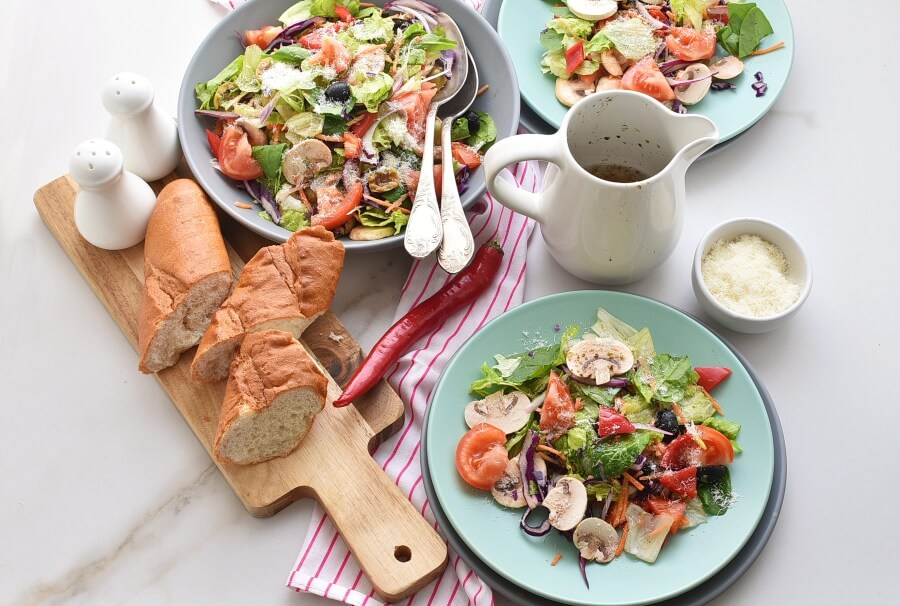 Ingredients for Italian Salad with Lemon Vinaigrette:
1 package Spring mix salad greens
1 small Red onion
1 cup fresh Mushrooms
1 cup Olives
8 Pepperoncini

OPTIONAL TOPPINGS:
3 Tomatoes
1 Carrots
1/2 cup Parmesan cheese

FOR THE VINAIGRETTE:
⅓ cup Olive oil
3 tbsp Lemon juice
1 tsp Dried Italian seasoning
¼ tsp Salt
¼ tsp Black pepper
This Slow-Cooked White Fish with Charred Cabbage is a delicious quick meal to make. You can make this with any firm white fish that you prefer. I often use cod or halibut but you can see what your local fish shop has in stock. It's called slow …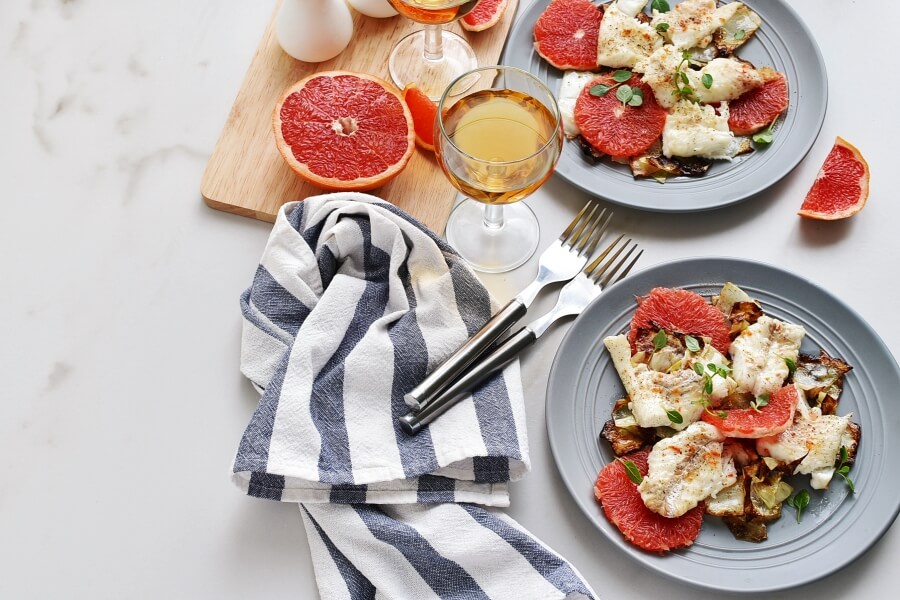 Ingredients for Slow-Cooked White Fish with Charred Cabbage:
12 oz White fish fillets
3 tbsp Olive oil
1 Grapefruit
Kosher Salt
¼ medium head (about 10 oz) Cabbage
⅓ cup Fresh mint
Black pepper
I make this Whole Wheat Pita Bread recipe regularly when I feel like making healthy lunches or to accompany hummus or baba ganoush dips. You don't have to fear making your own pita bread – it's actually really simple and fun too! …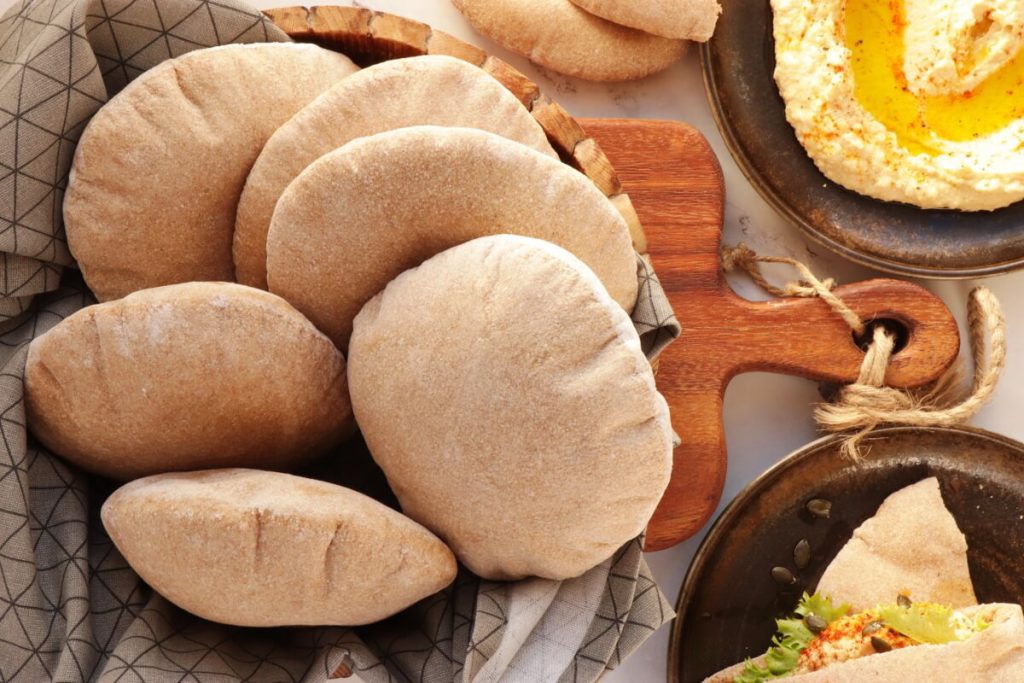 Ingredients for Whole Wheat Pita Bread :
3 cups Whole wheat flour
1¼ cup Water
½ tbsp Active dry yeast
1-1½ tbsp Olive oil
½ tbsp Salt
1 pinch Sugar
These Lemon Millet Bliss Balls are a new and sweet way to prepare date balls. Perfect for a dessert or a quick, grab-'n-go treat to have around the kitchen and I love that they're vegan and gluten free too, which fits right into my eating plan!…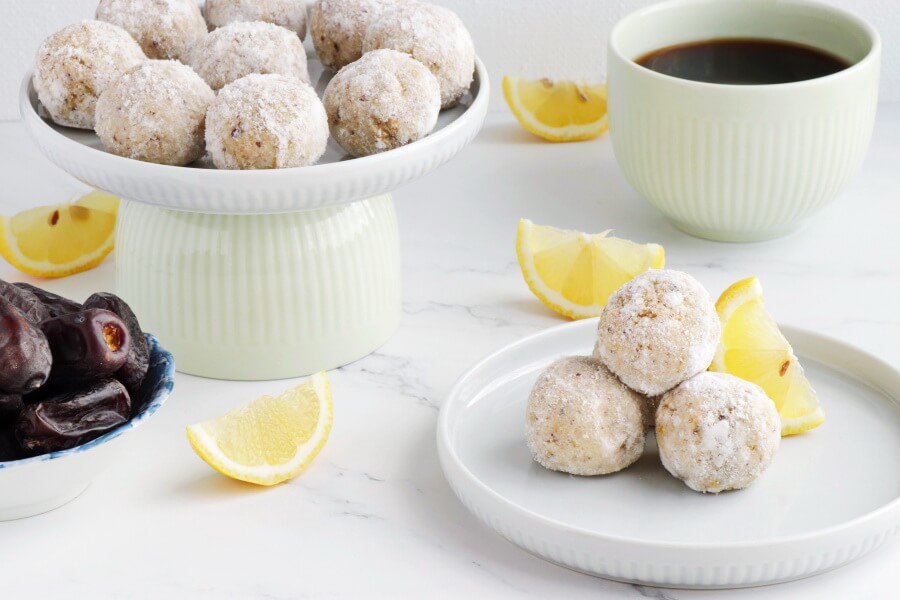 Ingredients for Lemon Millet Bliss Balls:
1 cup Medjool dates
1 cup Millet
1 cup Oat flour
½ Lemon
Zest of 1 Lemon
OPTIONAL
2 tbsp Coconut milk powder
This Chocolate Crazy Cake recipe is hands down one of the best chocolate cakes I have ever tasted. The best thing about it? If you use coconut oil for the frosting, this cake is completely dairy free, meaning it is a great recipe to make for someone …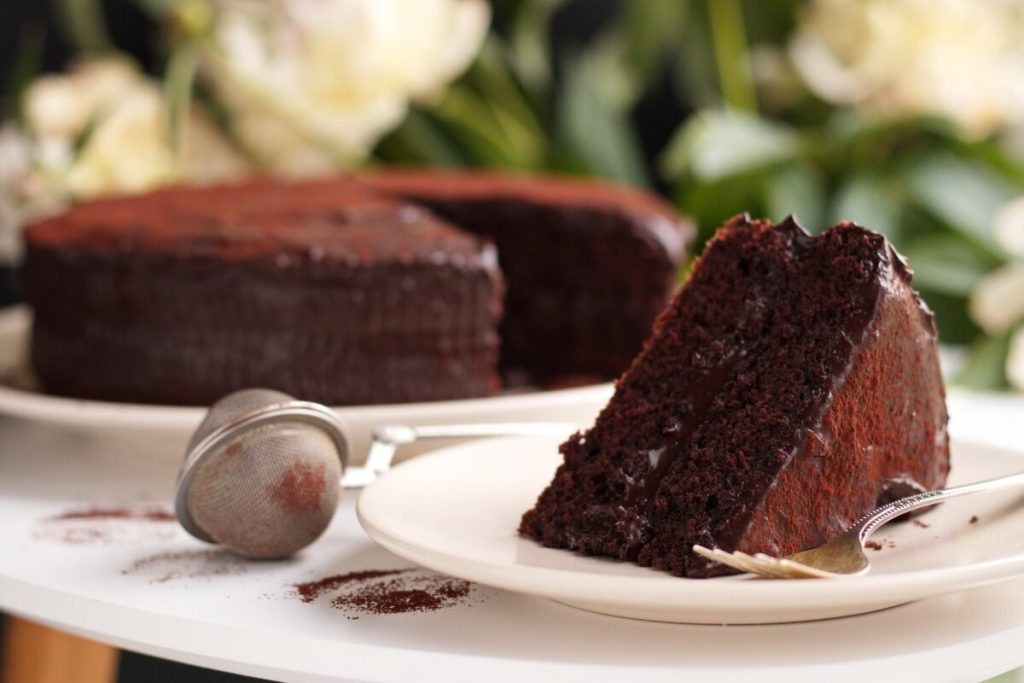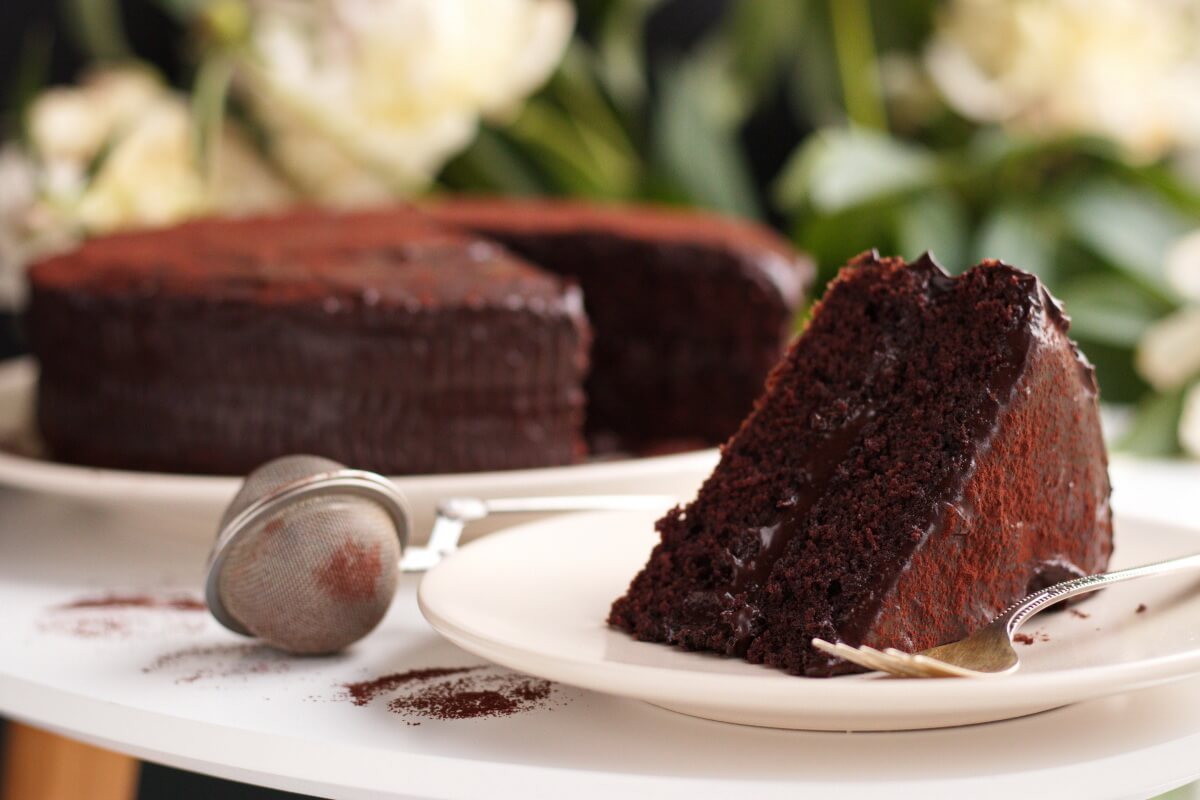 Ingredients for Chocolate Crazy Cake:
FOR THE CAKE:
3 cups All-purpose flour
2 cups Cane sugar
1 tsp Sea salt
6 tbsp Cocoa powder
2 tsp Baking soda
½ tsp Ground ginger
¾ cup Coconut oil
2 tsp Vanilla extract
1 tbsp Coffee
2 cups Water
2 tbsp Apple cider vinegar

FOR THE FROSTING:
3½ cups Organic powdered cane sugar
1¼ cup Cocoa powder
¼ cup Coconut oil
1 tsp Vanilla extract
½ cup Water
1 pinch Sea salt