1/2 cup

Instant mashed potato flakes
Сrusty Potato Bread
My lovely light Сrusty potato bread is crunchy on the outside, soft on the inside, the perfect bread for toast and sandwiches! I'm guessing potato bread might not be so familiar to you.
So here are a few reasons why you should give this bread machine potato bread a go! Potato makes bread more nutritious; the amount of zinc and iron in potato bread is about the same as in whole-wheat bread, but it beats both whole-wheat and white bread for potassium content. That potassium also gives potato bread a quicker rise, as it causes yeast to rise faster than wheat-only breads.
What else? It has a longer shelf-life than other breads, plus the starch gives it a lighter crumb and softer, more moist texture. All in all a winner!
To make Сrusty potato bread, you will need the following ingredients: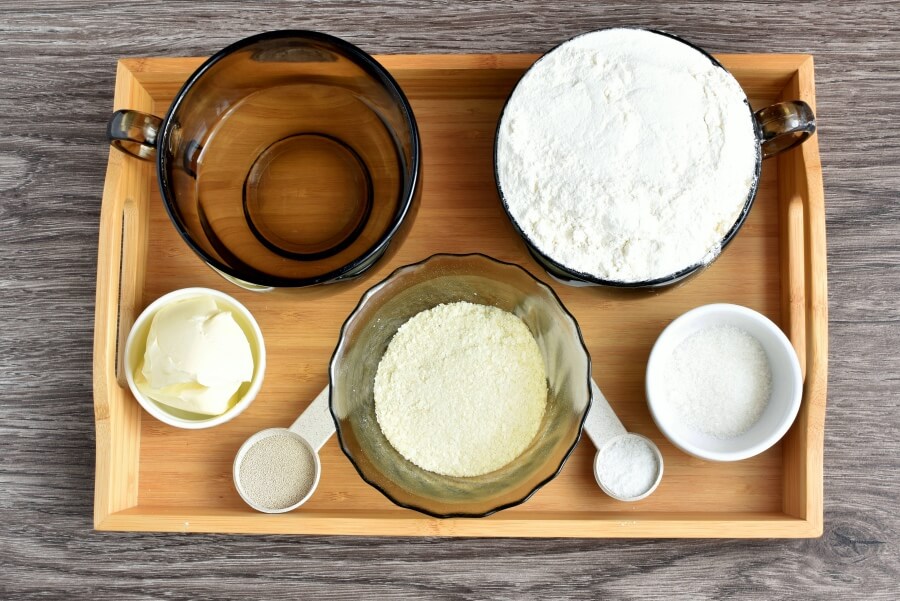 So, how to make Сrusty potato bread?
Steps to make Сrusty Potato Bread
Combine the ingredients

2

Start the bread machine

180

Cool and slice

10