½ pound

Beef liver

fat trimmed and sliced into thin strips

6 tbsp

Butter

grass-fed, divided

1 clove

Garlic

finely minced

2 tbsp

Heavy whipping cream

optional, preferably raw
Classic Beef Liver Pate (Keto)
This Classic Beef Liver Pate turns out to be a favorite with almost everyone I know who tries it. The smooth, rich flavor is just perfect. Served with crusty bread, toast or crudités of crunchy vegetables.
I personally eat spoonfuls, from the jar! Although intricate in flavor, it is an extremely easy recipe to follow and requires just a few ingredients to serve up something very delicious.
To make Classic Beef Liver Pate, you will need the following ingredients: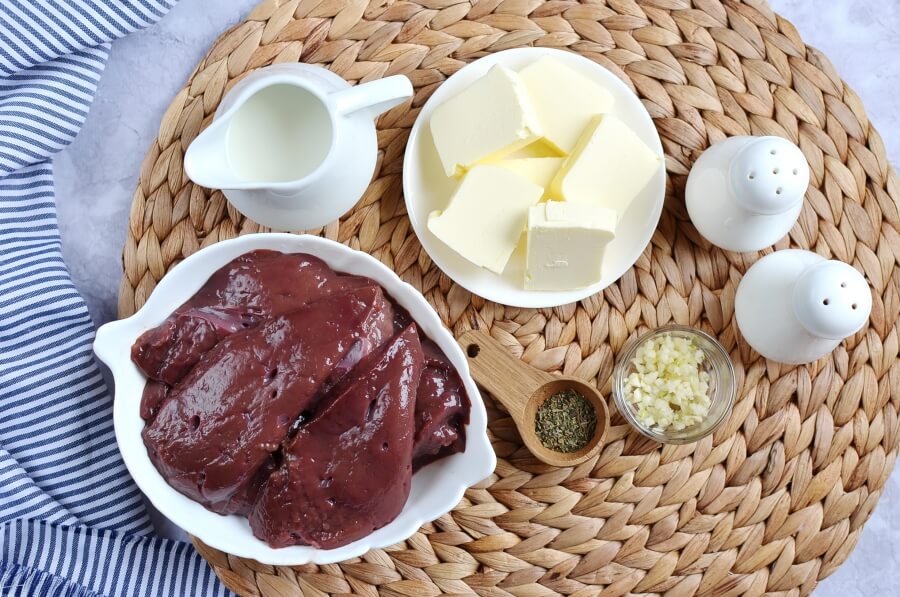 So, how to make Classic Beef Liver Pate?
Steps to make Classic Beef Liver Pate (Keto)
Cook garlic

4

Cook liver

10

Blend liver

3

Refrigerate

6h

Serve