24

Crackers

butter-based crackers

1 tbsp

Dried Italian seasoning
Crumbed Baked Chicken Livers
This Crumbed Baked Chicken Livers is definitely one for you if you're a chicken liver fan! I love chicken livers for their strong taste and soft texture. With this baked chicken livers recipe, the added crunch of the cracker crumb makes for a great texture combination, crisp on the outside and soft on the inside.
Try to find buttery crackers as opposed to something like water biscuits, as you'll get a much tastier result, especially when you add some Italian seasoning for an extra hit of flavor. These bite-sized livers make a great appetizer or canape at a dinner party, or you can even serve them up as a starter with a salad on the side.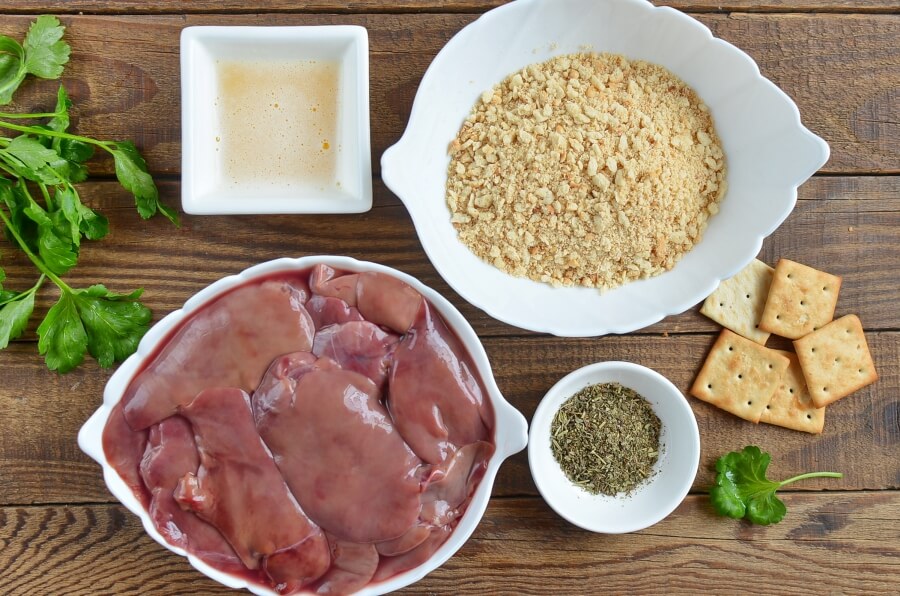 So, how to make Crumbed Baked Chicken Livers?
Steps to make Crumbed Baked Chicken Livers
Heat the oven and prepare a dish

1

Prepare the coatings

2

Coat the chicken livers

7

Bake the livers

45

Serving Chicken Livers