Pea Salad with Egg
This Pea & Egg Salad is my version of an English pea salad recipe. I make it just that little bit easier by using frozen peas and a lot tastier by adding hard-boiled eggs! This is a really great salad to make for your kids' lunchboxes, a pot luck or weekend picnic.
The simple but yummy flavors make it popular with the little ones (just be sure to dice the onion real small!) and it's very easy to multiply the quantities up so you can prepare a big batch for larger numbers. I'd also recommend it for younger kids that like to see what's going on in their food – and will be attracted by the green peas and yellow yolks dotted everywhere! The salad needs a good hour to chill before serving for the flavors to develop.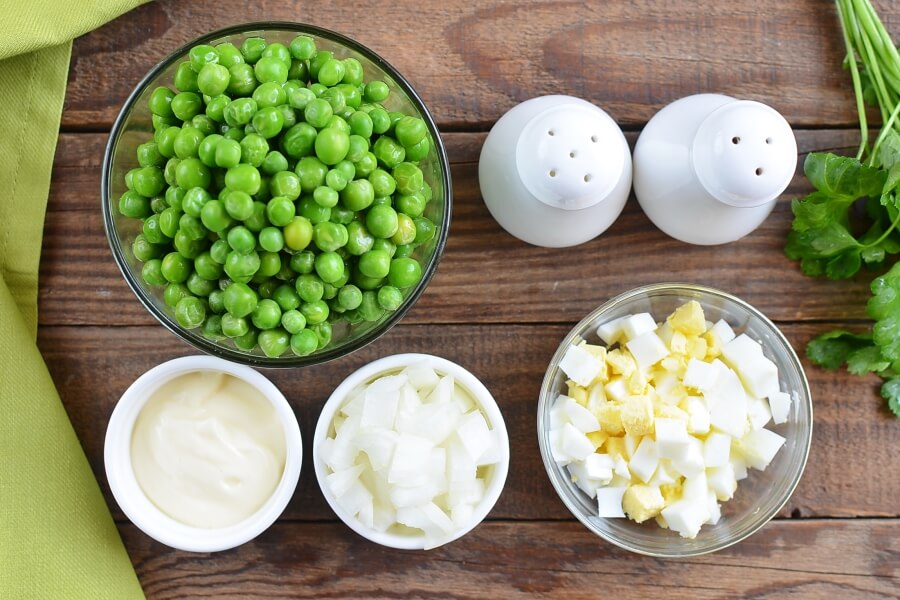 So, how to make Pea & Egg Salad?